Written by: Kimberly White
Ask a young person if they want to learn about science, technology, engineering or mathematics, and the response might not be overwhelming. Ask them if they want to design, build and race an electric race car and you've got Greenpower, an innovative way to engage young people with sustainable engineering and technology.
The Greenpower program is an exciting way to advance (STEM) education. The excitement of motorsports and the thrill of racing creates a fun learning environment where students can design, build and race a single seat electric-powered race car. Problem solving and teamwork are an integral part of the program. Over 10,000 students are involved each year from ages 9 to 25 in the UK and around the globe.

The youngest racers (ages 9-11) form the Formula Goblin challenge. The school or organization purchases a kit car that includes all the necessary components to build the car. This project challenges kids to build a functional and drivable electric race car. The Formula Goblin competitions consist of three events: drag racing, slalom race, and fastest lap race.
The Formula 24 Intermediate and the Formula 24 Advanced challenge is suited for middle school and high school respectively. Electronics, aerodynamics, automotive design and fabrication are some of the engineering and technology career fields students will be exposed to as they design, build and race efficient cars. The Formula 24 races are 90 minutes long, and at least three team members must drive the race car with other team members making up the pit crew.
College students, universities and corporate apprenticeships form the Formula+ challenge with students from ages 18 to 25. Community colleges, Universities, and corporate apprentice teams may all compete. The Formula+ challenge design's builds and races super-efficient custom electric race cars. The teams can purchase a kit car or they can choose to design and build their race car. There are strict regulations to follow, and all teams use the same type of electric motor and 12-volt batteries to compete with. The teams compete in 60-minute endurance races and the team that travels the furthest distance within the time limit wins.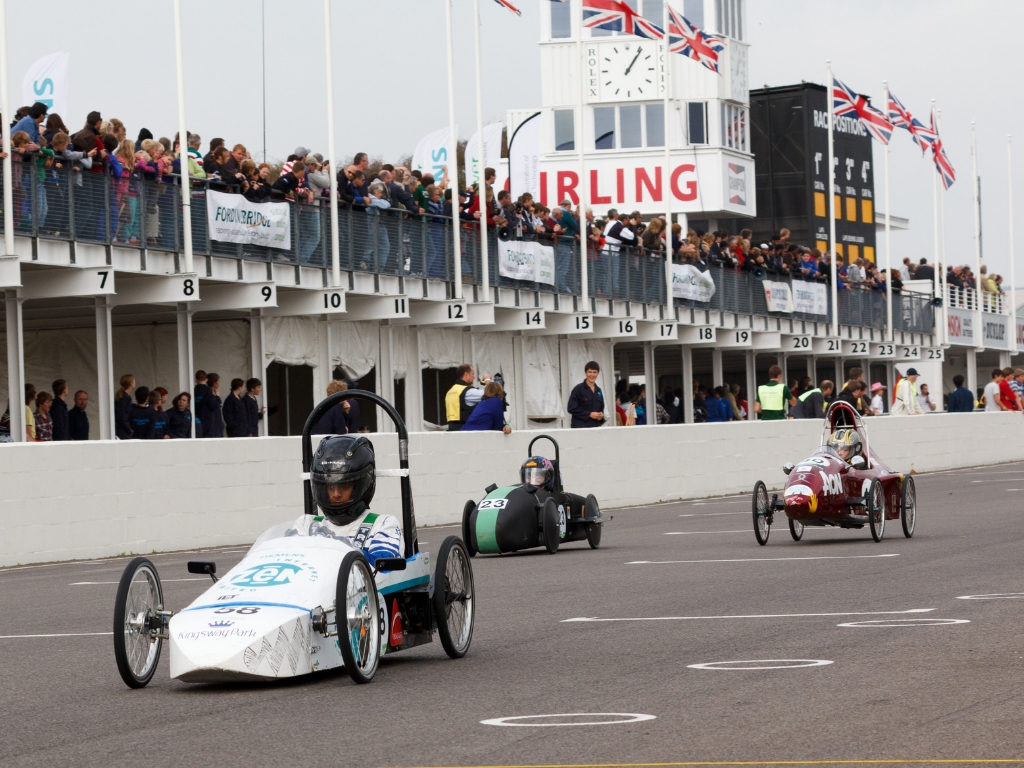 Greenpower racing promotes social inclusion and empowers young people by providing hands-on access to industry-leading technology. It supports STEM education by giving students a chance to explore science, engage with technology, find solutions with engineering, and solve difficult problems using mathematics. Climate change, limited natural resources, and environmental pollution are all compelling issues today, and for the future, that will need sustainable solutions. Learning how to design, build and drive an electric car as a sustainable and environmentally friendly form of transportation sounds like an exciting way to start!
For more information on Greenpower and how to get involved, please visit: Greenpower UK
Header Image Credit: Matt Barker/Wikimedia (CC BY-SA 3.0)