Written by: Kimberly White
ReGenFriends is bringing everyone from start-ups to Fortune 50 companies together with their ReGenFriends Customer-Centric Summit tomorrow in San Francisco, California.

During the conference, ReGenFriends will present the findings of their 2019 ReGen for the NextGen National Consumer Survey.

Whole Health Marketing, alongside ReGenFriends, conducted a national study of more than 1,500 shoppers aged 18 and over earlier this year. The study aimed to discover what consumers know about regenerative principles and how regeneration can positively affect their lives through their shopping choices.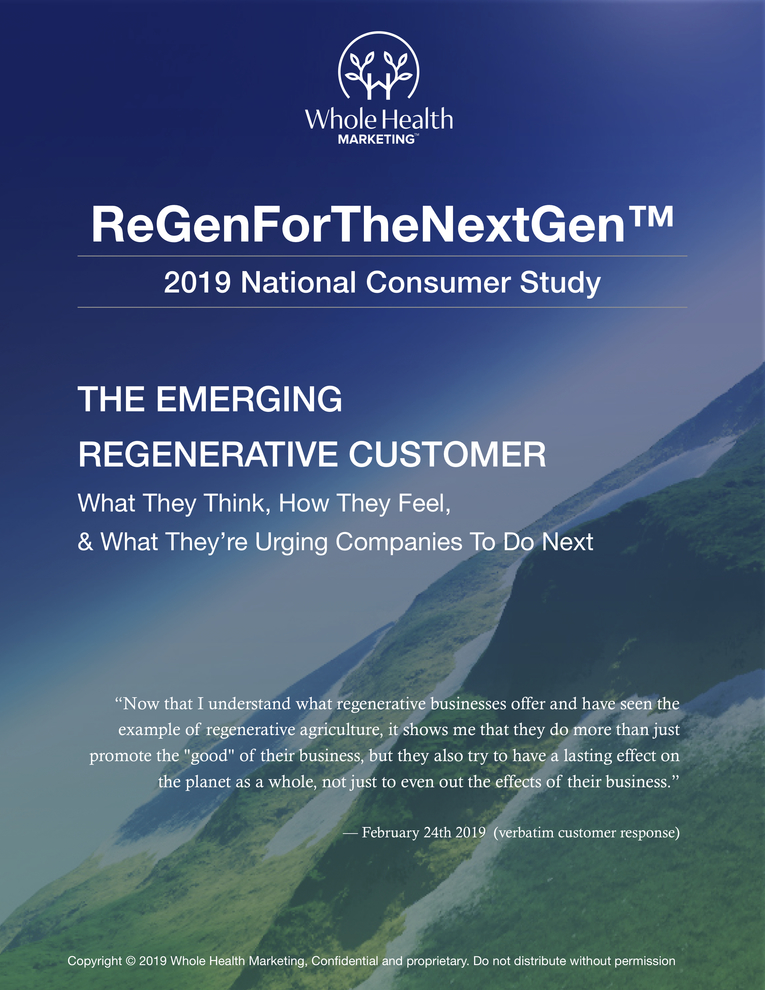 "When we presented the principles of regenerative business, focusing on 'doing good' and 'true accountability' the consumers were overwhelmingly in favor of regenerative business as a complement to sustainability. When we took it even further to describe the benefits of regenerative agriculture, they embraced it with a vigor we haven't seen before," said Nils-Michael Langenborg, CEO of Whole Health Marketing and Co-Founder of ReGenFriends.

The Summit hosts a wide range of speakers and presenting companies.

Keynote speakers:
Shaun Frankson, Co-Founder & CTO, Plastic Bank
John Fullerton, Founder, Capital Institute and Impact Investor
Holly Ziegel Ruxin, CEO & Founder Montcalm TCR
Christopher Ategeka, Founder & Managing Partner, UCOT
Patagonia, General Mills, and Nori are among the presenting companies.

The Summit will be held on March 21st from 8am-6pm PST at the Presidio Golden Gate Club.

For a full list of speakers and companies or to register, please visit ReGenFriends.
Header Image Credit: © Presidio Trust 2019