Written by: Kimberly White
The competition for Europe's greenest cities is heating up. Six cities have entered the last stage of the European Commission's European Green Capital and European Green Leaf competitions.
Since its 2010 launch, the European Green Capital competition has served to highlight cities that strive to become more sustainable. Each year, the European Green Capital Award (EGCA) is awarded to a European city with over 100,000 inhabitants that has shown itself to be leading the way in environmental, social, and economic sustainability.
For towns and cities with a total population ranging from 20,000 to 100,000, the European Commission offers the European Green Leaf Award (EGLA).
EGCA applicants are judged by a panel of sustainability experts that assess the performance of each city against 12 environmental factors: governance; energy performance; green growth and eco-innovation; water; waste; air quality; noise; nature and biodiversity; sustainable land use; sustainable urban mobility; climate change mitigation; and climate change adaptation.
The same panel of experts reviews EGLA applicants. However, they are assessed based on 6 environmental topics: water; waste and circular economy; sustainable urban mobility; air quality and noise; climate change and energy performance; and nature, biodiversity, and sustainable land use.
"Two-thirds of Europeans live in towns and cities. Their health and well-being depends on how well city authorities address environmental challenges. The European Green Capital and European Green Leaf Awards recognise these remarkable efforts of environmentally-friendly cities. I am delighted to see cities from across the EU coming forward to show their progress towards a greener future. The winners to date are role models and inspire other cities to make their urban spaces sustainable and ultimately more enjoyable places in which to live, work and play." said Karmenu Vella, European Commissioner for the Environment, Maritime Affairs, and Fisheries.
Lahti, Finland; Lille, France; and Strasbourg, France are the finalists for the European Green Capital 2021. For the European Green Leaf 2020 competition, Lappeenranta, Finland; Limerick, Ireland; and Mechelen, Belgium are the finalists.
"I would like to congratulate all finalist cities for making it to the next stage of the competitions! These awards showcase cities that are putting their citizens first, offering them a sustainable vision. As finalists, these cities have already taken the first step in proving their green credentials. I am confident that they can all be inspiring role models, demonstrating how we can make our cities better and healthier places – that's what these competitions are all about." said Vella.
Being a recipient of the EGCA or EGLA brings many benefits, including a greater focus on environmental projects, increased tourism and foreign investment, boosting the local economy, and job creation. Winners and finalists gain access to the European Green Capital Network and the European Green Leaf Network. Networks provide a source of support and a platform for sharing knowledge and best practices.
Chosen for its ambitious emissions and climate goals, Oslo began its year as the European Green Capital in January 2019.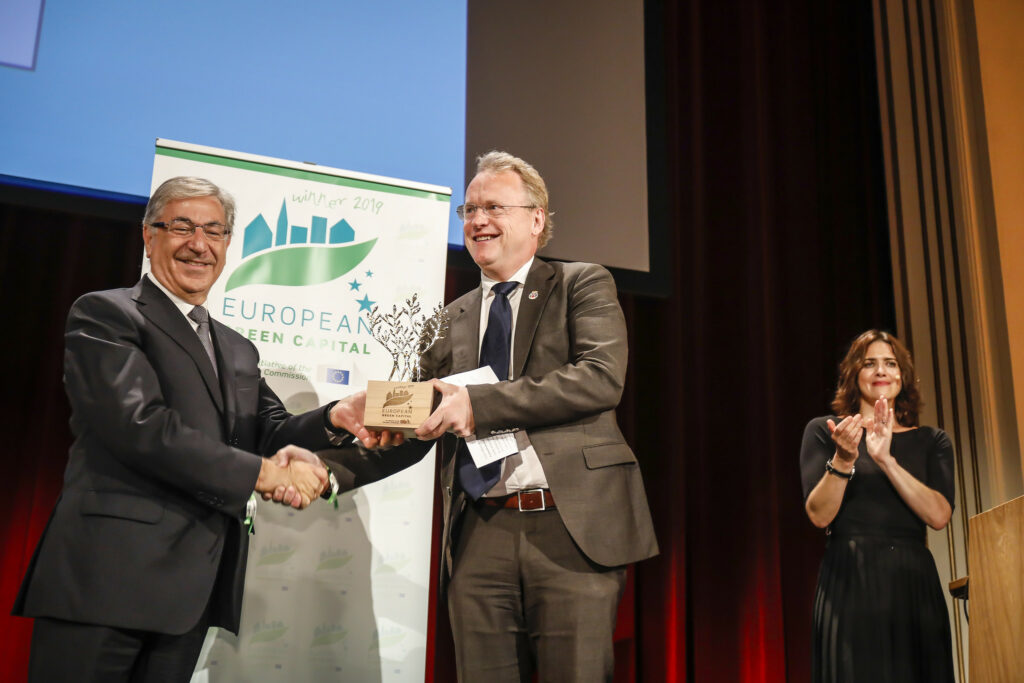 "We are very proud to officially become the 2019 European Green Capital. Combatting and adapting to climate change is the greatest challenge of our time and it can't be left to someone else, at another time, in another place. In 2019, we want to invite the world to Oslo – to share and to learn together. We aim to use our European Green Capital year to spread knowledge, inspire and mobilise our citizens and businesses to make more environmentally friendly choices." stated Raymond Johansen, Mayor of Oslo.
The city of Oslo aims to be carbon neutral by 2050 and is working to reduce emissions 36% by 2020 and 95% by 2030 to meet the goal. Oslo is leading the way in zero emissions transportation. In 2018, approximately 60% of all new vehicles purchased in Norway's capital were electric, adding to the city's reputation as the 'Electric Vehicle Capital of the World.'
Lisbon, Portugal won the European Green Capital title for 2020. Lisbon was the first capital in Europe to sign the New Covenant of Mayors for Climate Change and Energy in 2016. The city has also achieved a 50% reduction in CO2 emissions and reduced energy consumption by 23%.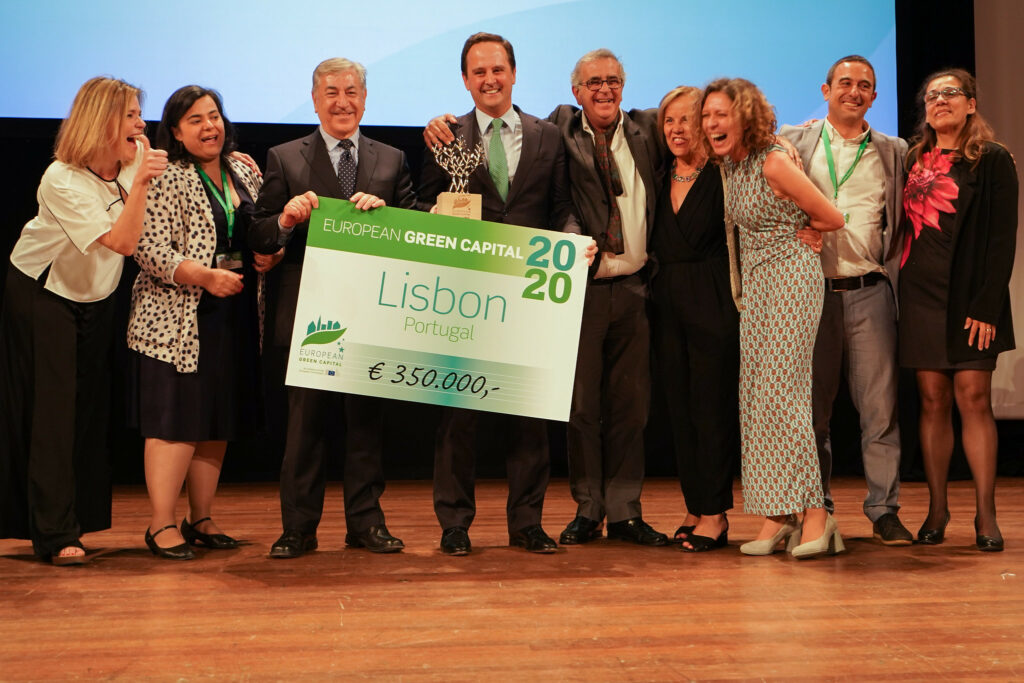 "I am delighted to be awarding Europe's green city awards for the eleventh time to a new champion of urban sustainability, and for the sixth and seventh time to smaller green cities. As we enter the second decade of the European Green Capital Awards, the initiative has become even more significant than ever. Globally we are faced with enormous environmental challenges. Climate change, over consumption, plastic waste and biodiversity loss are major threats to our cities and our future. It is heartening and inspiring to see such strong leadership from Lisbon, and other European Green Capital winners. With best practice environmental management, good urban planning, and citizens at the heart of their green transformation, they showed how to turn environmental challenges into opportunities, and make their cities healthy and enjoyable places to stay, live and work in." said Vella.
Past winners include Stockholm, Copenhagen, Ljubljana, and Essen.
Cities interested in applying for the next European Green Capital competition should apply for the European Commission's European Green Capital 2022 Applicant Workshop in Brussels by May 27th.