Written by: Kimberly White
China has pledged to achieve carbon neutrality by 2060. In a shocking move, President Xi Jinping unveiled the nation's long-term climate goals during the 75th Session of the United Nations General Assembly.
President Xi called for a green recovery during his address, highlighting the urgent need to shift away from business-as-usual. Xi joins a growing list of world leaders, cities, companies, and individuals around the globe who have been calling for a green recovery following the ongoing coronavirus pandemic. 
"COVID-19 reminds us that humankind should launch a green revolution and move faster to create a green way of development and life, preserve the environment and make Mother Earth a better place for all," said Xi. "Humankind can no longer afford to ignore the repeated warnings of Nature and go down the beaten path of extracting resources without investing in conservation, pursuing development at the expense of protection, and exploiting resources without restoration."
President Xi pledged that China would scale-up its Paris Agreement commitments, increasing the nation's ambition to combat the climate crisis through a series of "vigorous policies and measures."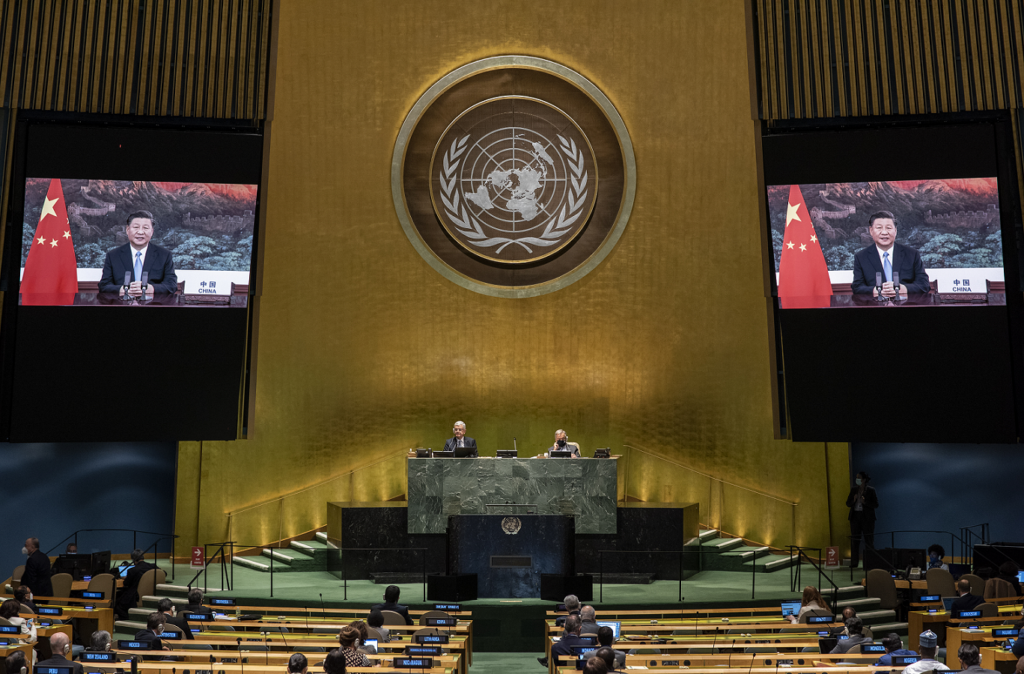 "The Paris Agreement on climate change charts the course for the world to transition to green and low-carbon development. It outlines the minimum steps to be taken to protect the Earth, our shared homeland, and all countries must take decisive steps to honor this Agreement…We aim to have CO2 emissions peak before 2030 and achieve carbon neutrality before 2060," added Xi.
The unexpected commitment to net-zero emissions has been met with mixed emotions. While some have cited the move as a positive signal, remaining cautiously optimistic, critics have stated that the 2060 deadline is too far away, calling on the nation to move up its target date.
China is the world's largest carbon emitter, accounting for approximately 28 percent of global CO2 emissions. To achieve carbon neutrality, the nation will need to address its enormous coal consumption. China consumes more coal than the rest of the world combined, showcasing the nation's need to shift focus on low-carbon development moving forward.
"This is a very positive signal during a challenging year for the environment and global cooperation. This year we have seen the devastating consequences of flooding across southern China, as well as typhoons and record-setting heat waves," said Li Yan, Greenpeace's China Chief Representative. "Moving the peaking timetable earlier is a much-needed response to the climate emergency we're facing. If China, long held up as the world's biggest emitter, can commit to carbon neutrality, justifications for delaying climate action melt away."
Header Image Credit: UN Photo/Loey Felipe