Written by: Pearl Marvell
One hundred years ago, the Colorado River Delta in northwestern Mexico was an area rich in wildlife and vegetation. But for decades, U.S. states have consumed most of the river's water, leaving little to reach the delta. Combined with the effects of climate change, the area today looks more like a desert than a delta.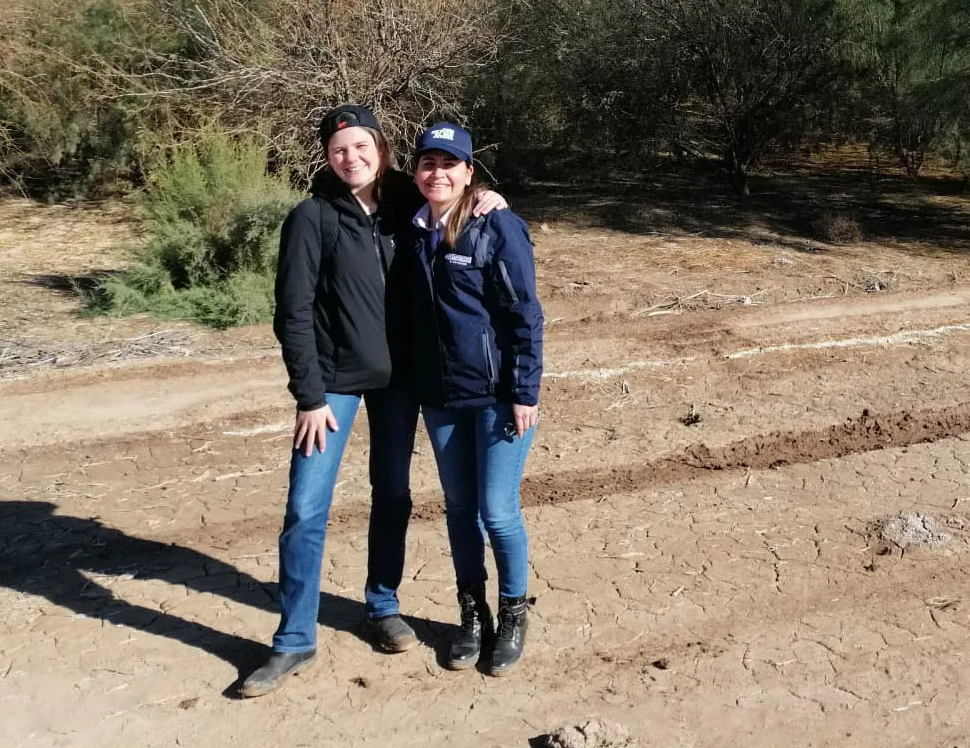 That started to change, however, with recent efforts to bring more water into the delta and plant native tree species. Carolina del Rosario Sánchez Gastélum is the director of agroecology at Restauremos el Colorado, a nonprofit based in Mexicali, Baja California. The organization's mission since 2015 has been to promote sustainable water management of the Colorado River and restoration of the delta's ecosystem. She and Massachusetts native Lauren Ashbrook, who received a fellowship to spend a year working with the organization, have worked closely alongside farmers to implement sustainable practices that benefit the farmers and the delta.
This interview has been edited and condensed.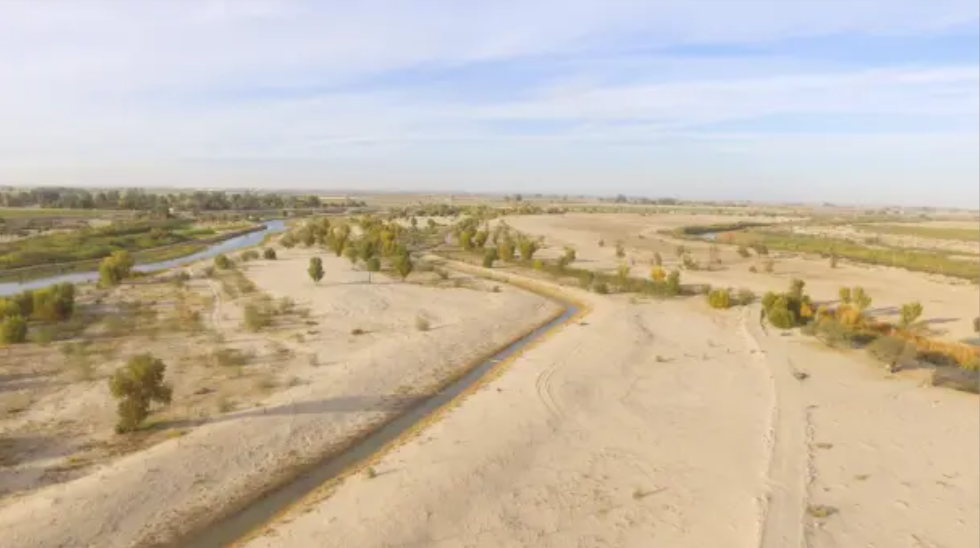 Yale Climate Connections: Can you explain a little about the current climate situation in Mexico?
Carolina del Rosario Sánchez Gastélum: Well, the current climate situation in the entire country is complicated. The agricultural sector, which is the area I work in, [is] one of the most vulnerable sectors due to its high dependence on climate conditions. For example, increasing temperatures have negative effects on the development of crops, resulting in low productivity and the proliferation of weeds and harmful insects for production and livestock systems. Another effect of climate change is external events such as droughts, frosts, and floods, which seriously affect agricultural production. All of these factors also indirectly disrupt food security.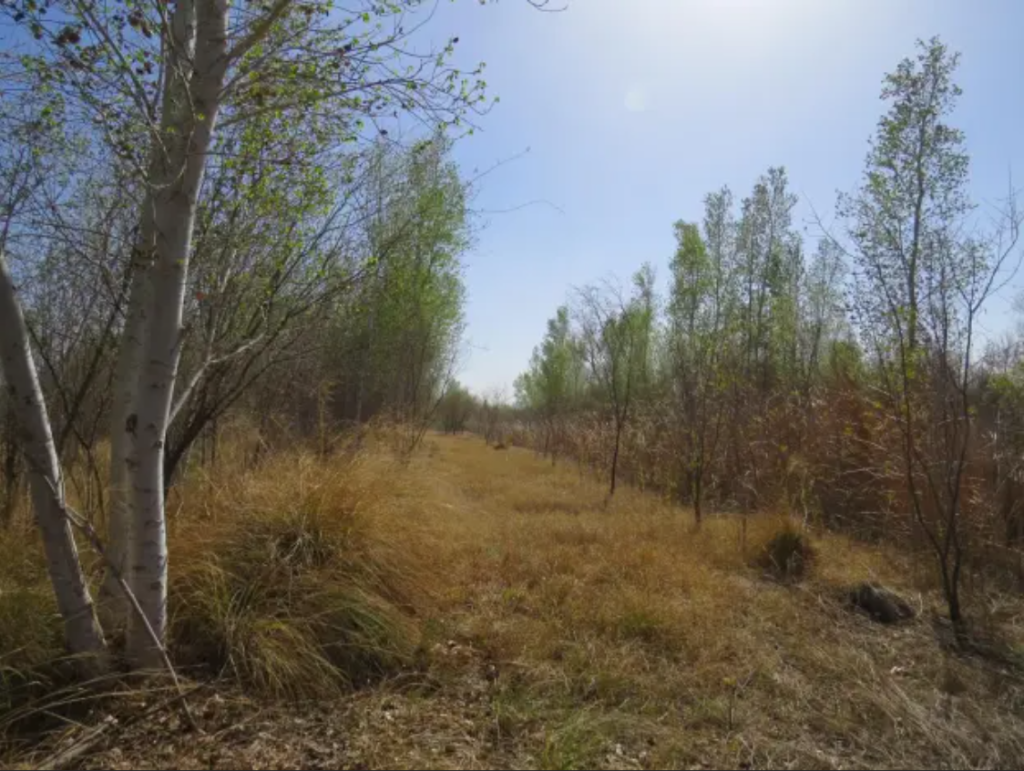 YCC: And how has the Colorado River been affected?
del Rosario Sánchez Gastélum: The younger generations have not had the chance to see water flowing in the river. It is said that the Colorado River has not flowed through the delta since the 1980s. Climate change in the basin has altered rainfall and temperature patterns, affecting water availability.
YCC: What do you expect for the future of the river?
del Rosario Sánchez Gastélum: The situation is challenging. Currently, in the case of Mexico, we have experienced water cuts last year and are expecting future cuts as well. However, I believe that crises are opportunities that allow us to restructure and renew ourselves.
This drought and scarcity crisis that the Colorado River is facing, considered the worst in the last 114 years, could become an opportunity to raise awareness and start developing strategies for efficient water management. For example, in the agricultural sector, which is the area I work in, we can start promoting resilient and sustainable projects. We can look into regenerative agriculture and livestock practices, such as agro-ecological practices.
Regenerative agriculture involves practices that counteract climate change by regenerating soil organic matter and restoring biodiversity in degraded soil, resulting in increased carbon dioxide capture and improved water cycles, among other benefits.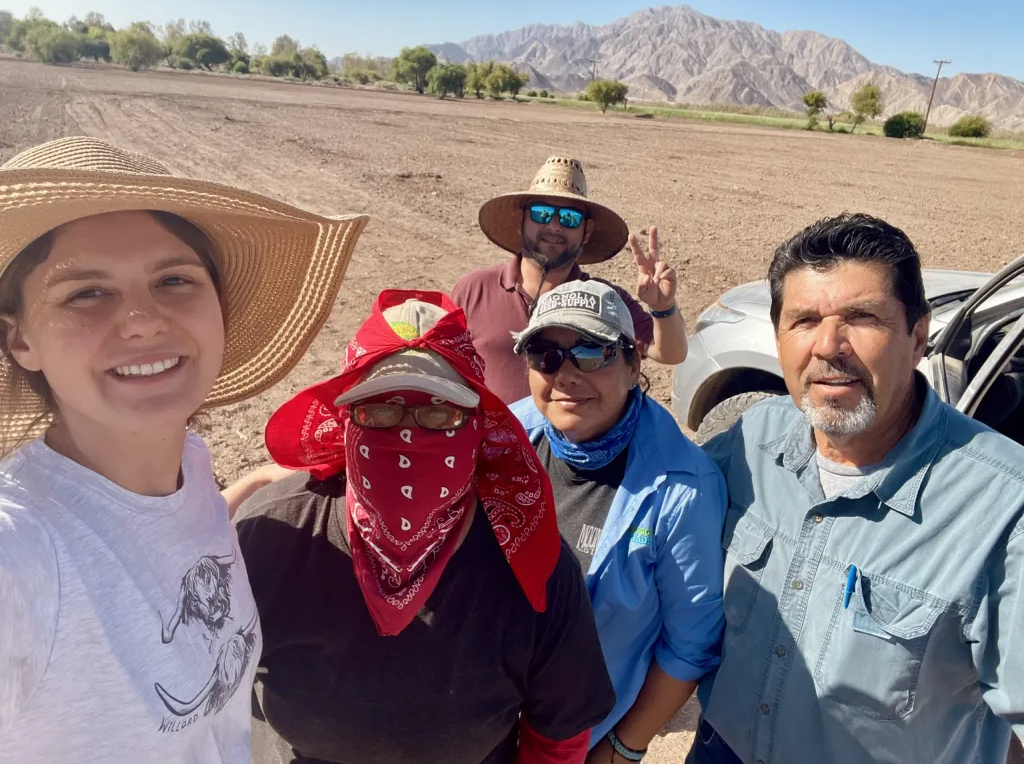 YCC: Lauren, how did you hear about Restauremos el Colorado?
Lauren Ashbrook: I heard about Restauremos in a water management class at the Yale School of the Environment.* We had a guest speaker join us from Raise the River, which is the coalition that Restauremos el Colorado is part of. I was so energized by the talk, in part because I couldn't believe that I hadn't heard more about these efforts and more about the crisis of the delta specifically. When the U.S. media covers the Colorado River, so often you see stories about climate change and states fighting to keep their share of water. This is a priceless resource on which the American West was built, but the delta and Mexico are so rarely mentioned. It really shocks me, and I think it's representative of inequities that downstream water users face around the world.
I really think that lessons from Restauremos and the work that they're doing have global relevance. They can serve as a template for how you might go about seeking water justice and climate resilience in places where a river crosses a border — a border that the river itself can't see.
The agriculture industry is the largest user of water in the delta. It uses over 80 percent of the Colorado River water released into Mexico from the U.S. And today, the industry is being fundamentally challenged by climate change with rising temperatures and less rain in a place that already regularly reaches 115ºF on summer days and receives less than four inches of rainfall in a year.
Restauremos started to ask a really urgent question, which is, "How can we support delta farmers in developing climate-resilient operations while continuing to secure water for our ecological restoration work?"
YCC: What are the takeaways from this experience that you'll be bringing home with you?
Ashbrook: I think to start: Farmers care about conservation, and I have known this for a long time, but a lot of people don't know it or forget it. I think it bears repeating. And we have spoken to hundreds of farmers in the delta. When farmers have the knowledge, the tools, and the resources that they need to engage in conservation efforts, they most often will. I think it's when you're asking them to take major financial risks that they might back away or become defensive because they have families and livelihoods to protect.
Most of the farmers that we work with in the delta have a limited amount of land. These are not enormous macro farms that you might see in parts of the central U.S. and elsewhere, and at Restauremos, Carolina and I are assembling the technical and financial resources that allow farmers to get on board with conservation efforts and in our projects. I think this line that's often sort of painfully sharp between conservation and agriculture is blurring and that's really exciting. I think agriculture can absolutely contribute to ecological degradation, but it can contribute to ecological restoration as well.
Another one is coalition-building is key in the transition to climate-resilient agriculture. That requires a meeting of many minds in the case of our pilot projects. For example, we built a coalition of a government research center, a local technical high school, a university laboratory, several farm families, and the Restauremos team. The last one that I'll mention: Carolina spoke about how crisis can be an opportunity to reconstruct the system and I think our work with these partners has taught me that urgency breeds innovation. The situation in the Colorado River, and especially in the delta, it's dire. Action must be taken now. As that becomes increasingly clear, people from all different sorts of academic and professional backgrounds are coming forward with incredible ideas.
Carolina and I are focused on developing and sharing agricultural systems that have the potential to save water in the delta and these systems need to be piloted, but they're super invigorating. The idea that we are currently piloting is this silvopasture system. Silvopasture is the intentional integration of trees, grasses and grazing animals on one plot of land, and our pilot features mesquite and palo verde, because these are native trees. What we're seeing is so many creative ideas come forward about how to protect the young trees, how to source seeds of native grasses, to protect grazers from the heat and so much more. I think in the delta there is urgency, but there's also energy and creativity and a really deep commitment to finding a path forward.
YCC: Is there a feeling of polarization between farmers and conservationists in Mexico?
del Rosario Sánchez Gastélum: A little bit, yes. Especially at the beginning. Some farmers felt like we were taking away their water for these tree, but that wasn't the case. They also asked, "Why should we grow trees instead of crops?" We have worked closely with the agricultural community with the objective of showing the importance of these restoration projects in the delta and along the Colorado River, and we will continue to do so moving forward.
YCC: But the farmers involved in the restoration projects — they grow food crops as well, or just trees?
del Rosario Sánchez Gastélum: In the crops we are promoting, we focus on mesquite, which produces a pod that can feed livestock.
Ashbrook: Mesquite is also very popular for charcoal, which is needed for barbacoa and other popular Mexican food traditions. So this system, the silvopastoral system, unlike the restoration sites, is focused on products that humans will use.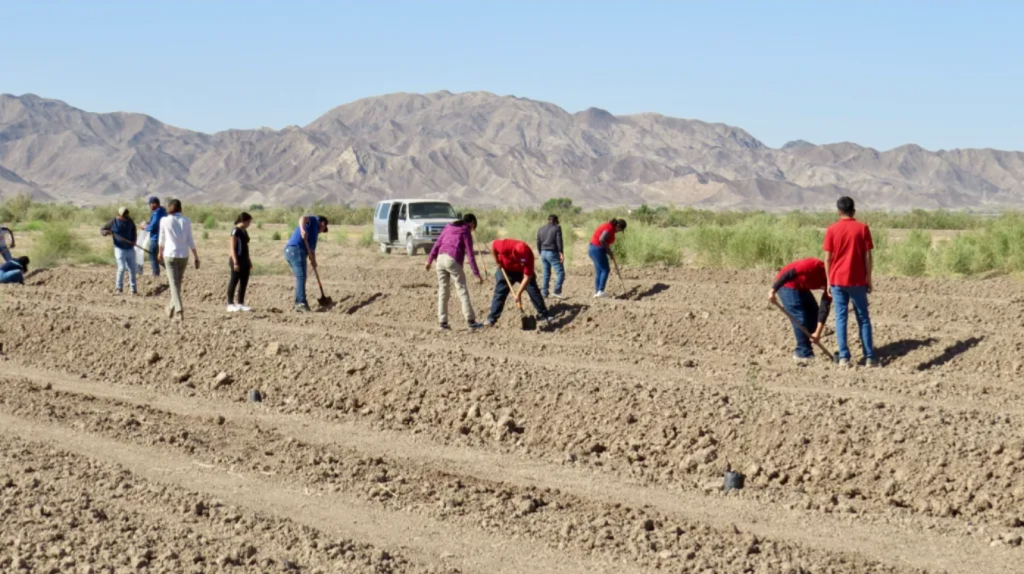 YCC: What are your next steps?
Ashbrook: I want to dedicate my career to working with those whose livelihoods are dependent on the land. What's been so incredible about this year in Mexicali is how much the farmers have been involved in the design of a project that will support them. When I return to the U.S., I want to continue that sort of work within the public sector.
This article originally appeared on Yale Climate Connections