Written by: Kimberly White
For many, canned tuna is a household staple. Valued at $1.5 billion USD, canned tuna is the third most popular seafood in the U.S.

One innovative company has set out to shake up the billion-dollar industry by launching a new plant-based alternative.

"Our mission is to disrupt the seafood category with delicious plant-based options," said Good Catch co-founder and CEO Chris Kerr. "And give consumers everything like they like about seafood, but without the mercury poisoning."

According to Oceana, tuna is responsible for nearly 40% of dietary exposure to mercury.

"All seafood is to some extent polluted by mercury emissions from coal-burning power plants and other sources, but tuna often takes the cake," stated Alayna Alvarez.

In addition to mercury, roughly a quarter of fish sampled from fish markets in California and Indonesia contained human-made debris, plastic or fibrous material, in their guts.

Overfishing is one of the biggest threats to ocean health. WWF reports that 90% of the world's fish stocks are either fully fished or overfished.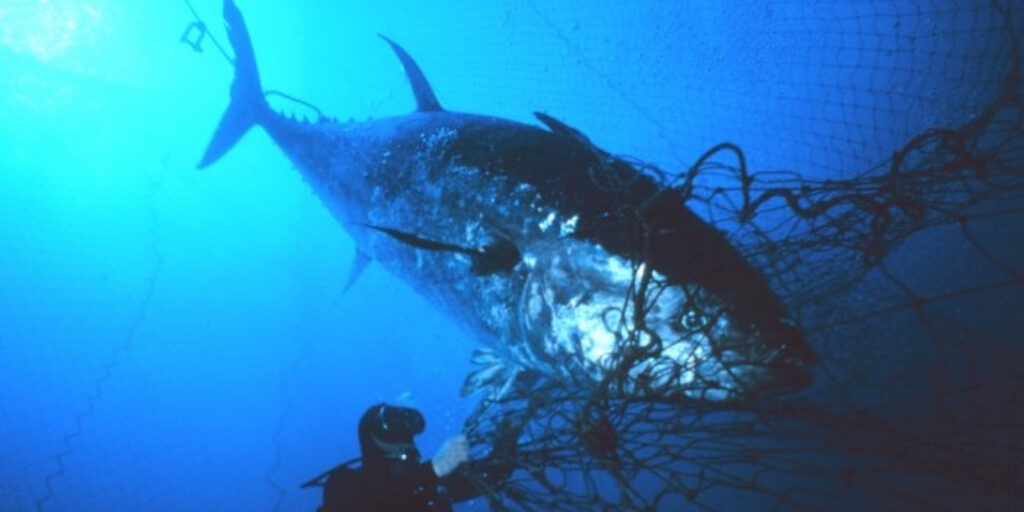 Over the past several decades, marine species have decreased by 39%.

Good Catch has created plant-based proteins that give you the seafood taste you crave while offering a healthy, more sustainable solution to traditional tuna.

"We've created a true tuna texture and taste profile," said Good Catch Co-Founding Chef Chad Sarno. "Good Catch products are a one-to-one swap in any recipe that calls for tuna, and can be the centerpiece of any entrée, sandwich, chowder, or salad. Plant-based Tuna is the culmination of our experience as plant-based chefs, combined with our passion for healthy eating as well as animal and environmental welfare. We're redefining seafood for omnivores and plant-based eaters alike."

Good Catch's plant-based tuna is available in three flavors: Naked in Water, Mediterranean, and Oil & Herbs.

Currently, the fish-free tuna can be found in Whole Foods and Thrive Markets across the United States.