Written by: Kimberly White

Last week the European Commission launched the 2019 edition of the European Social Innovation Competition in Ljubljana, Slovenia.

This year's theme is Challenging Plastic Waste. The European Commission is seeking ideas and projects focused on reducing plastic waste through systemic change at the local, national, and European level.

The European Social Innovation Competition is open to anyone within EU Member States or associated countries who has an innovative solution to tackle plastic waste.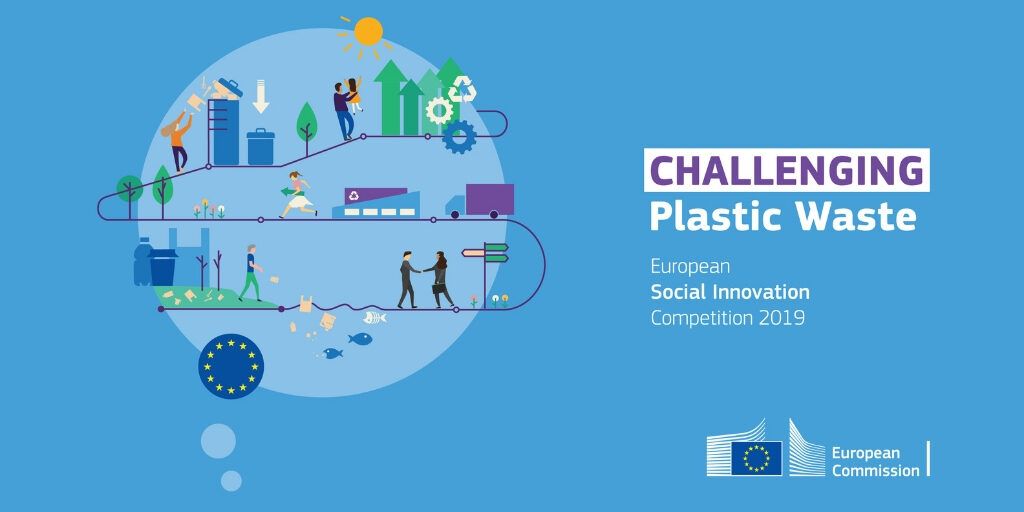 "We collect more than 27 million tons of plastic waste in Europe per year. Whilst addressing plastic waste is a big challenge, it is also an opportunity to innovate and create new solutions. That is why this year we are calling for ideas to tackle this societal issue, laying the foundations for new business models, new forms of cooperation and stimulating new ways of doing things for a better, cleaner and more sustainable future for all," said Slawomir Tokarski, Director in charge of Innovation and Advanced Manufacturing at the European Commission.

Solutions are required to be scalable and be rooted in one of the following areas:

Reduce the consumption of single-use plastic
Recycle, reuse, or upcycle already existing plastic waste
Evolve consumer, business, and/or retail behaviors
Optimize supply chains and execute alternative business models
Tackle existing plastic waste in landfills and the environment
A sustainable alternative to fossil-based plastic or new materials that would work in a circular economy
Finalists will be announced on September 16th. Three winners will be determined in late October.

Those chosen will be awarded a cash prize of €50,000.

Applications are open until April 4th.

For more information or to apply, please visit the European Social Innovation Competition.
Header Image: Dejan Crnek, Vice-Mayor City of Ljubljana. Courtesy of Scholz & Friends