Written by: Kimberly White

Global sportswear corporation adidas has unveiled their newest project and taken another step forward in tackling plastic pollution in the clothing industry.

While traditional footwear is usually downcycled due to the use of multiple material types and glue, adidas' FUTURECRAFT.LOOP takes a different approach to performance shoe design. Rather than using multiple material mixes and glue, only one material type will be used, and no glue will be required.

In an effort to close the loop, FUTURECRAFT uses a circular manufacturing model so the materials can be used continuously. Once the shoes reach the end of their first life, they can be returned to adidas. Upon their return, nothing goes to waste- the shoes are washed, ground into pellets, and melted into material for the components of a new pair of shoes.

Eric Liedtke, Executive Board Member at adidas, responsible for global brands explains, "FUTURECRAFT.LOOP is our first running shoe that is made to be remade. It is a statement of our intent to take responsibility for the entire life of our product; proof that we can build high-performance running shoes that you don't have to throw away."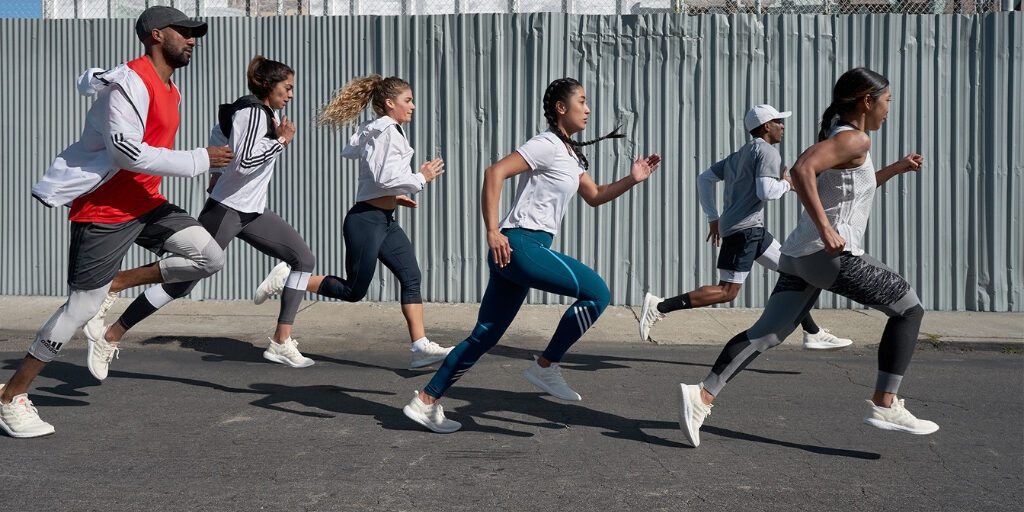 Over the past several years, adidas has emphasized its commitment to sustainability.

While at COP24 in Katowice, Poland, adidas became a signatory of the Fashion Industry Charter for Climate Action. By signing the climate action Charter, adidas agreed to reduce greenhouse gas emissions 30% by 2030 and use only recycled polyester in every product and on every application by 2024.

In addition to their zero waste ambitions, the company has teamed up with Parley for the Oceans to upcycle marine plastics into yarn for shoes.

Earlier this year, adidas announced the company would more than double their production of shoes containing recycled plastic waste. For 2019, the company plans to produce 11 million pairs.

"Taking plastic waste out of the system is the first step, but we can't stop there. What happens to your shoes after you've worn them out? You throw them away – except there is no away. There are only landfills and incinerators and ultimately an atmosphere choked with excess carbon, or oceans filled with plastic waste. The next step is to end the concept of "waste" entirely. Our dream is that you can keep wearing the same shoes over and over again," added Liedtke.
The first generation FUTURECRAFT.LOOP will have a limited release and be rolled out as part of a global beta program. adidas is targeting a broader release in early 2021.
Header Image: adidas