Courtesy of Landscape News
Written by: Monica Evans
Bamboo might seem an unusual material from which to build bikes, but for young Ghanaian entrepreneur Bernice Dapaah, the idea was easy to come by. "When I was very young, I was a bicycle fan – I always used to ride to school," she recalls. "My grandfather was a forester, so I was very familiar with bamboo."
Dapaah developed a prototype in 2008 with the help of an engineer friend. Then they had their first stroke of luck. A contact sent them a call for proposals for a new U.N. Environment initiative called the SEED awards, which aims to support social and environmental entrepreneurs to meet sustainable development challenges.
"We received the email just six hours before they closed the call for the applications!" laughs Dapaah. "So we just called them in Germany, saying that we had an idea that we wanted to share with them, and we took a picture of the bike and sent it to them."
Given that bamboo is cost-effective and a renewable resource in Sub-Saharan Africa, and that bike-building creates jobs, Dapaah made it through the funding process and received USD 5,000 to kick-start Ghana Bamboo Bikes. She was also mentored on the start-up basics, such as how to make a business plan, use Skype and speak in public.
But she struggled to make the bikes strong enough to comply with commercial standards. "We kept on trying and kept on failing," Dapaah says. "So the first five years were up and down. We didn't know if the project could be commercially viable."
Eventually, she and the engineer managed to develop a product that met the specifications. "Our bikes are very strong now," says Dapaah, explaining that bamboo can be extremely durable, lightweight and springy if used in such a way that it is unable to split. The current designs are around 75 percent bamboo and use locally-grown sisal (Agave sisalana) fiber for the joints. The wheels are still sourced from overseas, though Dapaah is hoping to get them produced locally at some stage, too.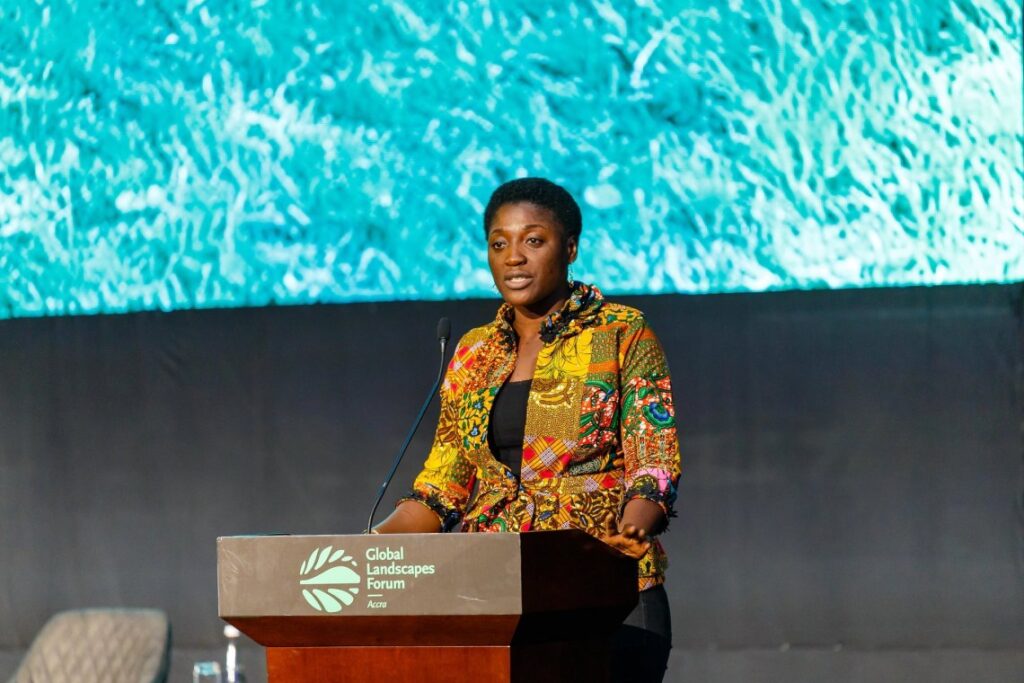 Today, the company struggles to meet the "huge demand" for their products, says Dapaah, who is now an alumna of the World Economic Forum's Young Global Leaders and has been named one of the Most Influential People of African Descent. She's building a new, bigger workshop and has begun developing new bamboo plantations to supply the company. The plant is extremely fast-growing, requires minimal pesticides and water, and boasts significant side benefits such as restoring degraded lands, capturing carbon and protecting against erosion.
The company is also using the project as a platform to encourage people to cycle, with a particular eye to the public health and emission-reduction benefits. Dapaah recalls being inspired by the cycling culture in the Netherlands. "I said, 'wow, people in suits, people going to high-profile meetings, and police officers are using bikes.' It's not [a big part] of our culture here in Ghana." To this end, Bamboo Bikes has begun providing bike rentals in urban and resort centers around the country and distributing free bikes to people in isolated areas in partnership with the U.S.-based African Bicycle Contribution Foundation.
Helping young people – especially young women – get into and stay in the workforce remains a critical aim of Bamboo Bikes. With no governmental maternity leave, and cultural expectations that women be responsible for childcare, many women are forced to leave their jobs when they become mothers.
"I know how difficult it is for women," says Dapaah. "As a young female completing junior high, I had no hope of going to university. And when I go back to my village and I see the other ladies, their situation and where they are… I'm not saying it's bad, but they didn't really get opportunities."
Dapaah hopes to include a kindergarten and childcare facility in the new workshop, and eventually provide maternity leave as well. "We don't want any woman's children to be a hurdle for them," she says. "Also from our point of view, we want to invest in our employees for the long term. So we're going to make sure we can retain our women. We're finding it very difficult, but there are lots of opportunities to make things easier."
Header Image Credit: African Bicycle Contribution Foundation/PR Newswire