Written by: Kimberly White
The world is in the midst of the coronavirus pandemic, thus far 182 countries have confirmed COVID-19 cases. During these troubling times, many people may find themselves isolated, without work, or mourning the loss of a loved one.
In the United States, one organization has become a source of comfort for communities throughout the nation. Typically, Girl Scouts are out and about selling Girl Scout Cookies in their communities this time of year. However, due to the spread of COVID-19, Girl Scouts of the USA (GSUSA) has suspended all in-person activities, events, and Girl Scout Cookie booths. This has left many girls and councils struggling to sell their cookie inventory due to increased safety precautions and social distancing.
According to GSUSA, the Girl Scout Cookie Program is the largest annual investment in girls and provides critical funding that helps Girl Scout councils deliver programming to nearly 2 million girls.
In an effort to support scouts, GSUSA has announced two innovative new programs to serve girls and cookie lovers during the current crisis- Girl Scouts Cookie Care program and Girl Scouts at Home.
"For 108 years, Girl Scouts has been there in times of crisis and turmoil," says Sylvia Acevedo, Girl Scouts of the USA CEO. " And today we are stepping forward with new initiatives to help girls, their families, and consumers connect, explore, find comfort, and take action."
Through the Girl Scouts Cookie Care program, cookie connoisseurs can safely order their favorite Girl Scout Cookies for home delivery. The program also allows purchasers to share by donating cookies to first responders, volunteers, and local causes.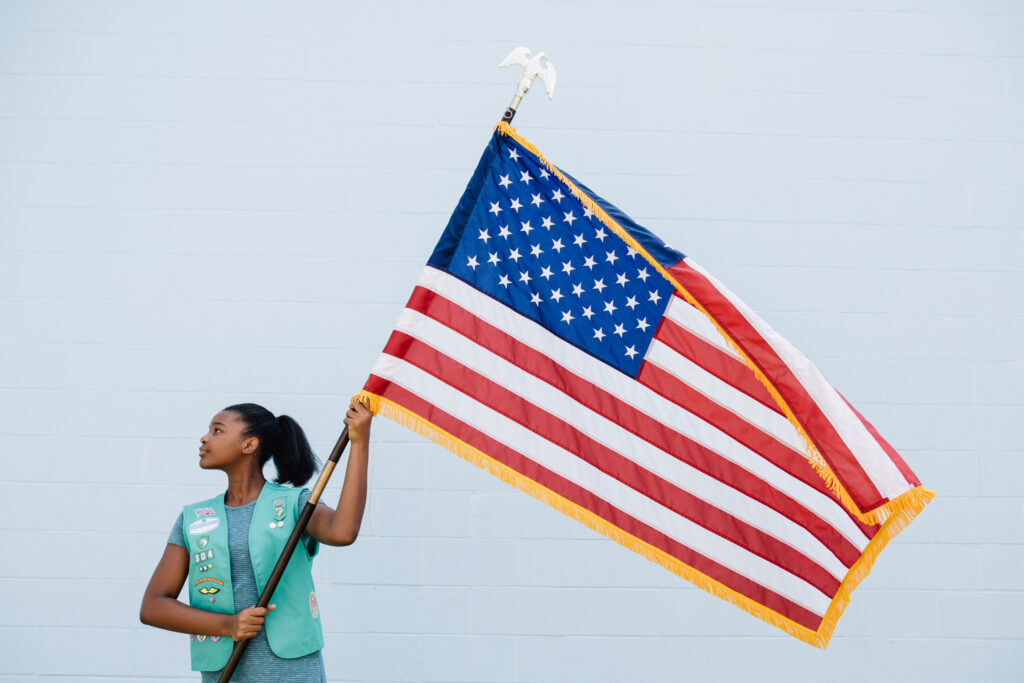 Girl Scouts of Southern Alabama donated nearly 200 boxes of cookies to urgent care clinics and hospitals in Montgomery. They also donated more than a dozen cases of cookies to Feeding the Gulf Coast, a food bank that distributes over 20 million pounds of food in Alabama, Mississippi, and the Florida Panhandle.
Girl Scouts of Southeastern New England donated over two dozen cases of cookies to staff and hospital workers on the frontlines of a Rhode Island hospital.
Stories like this are popping up all over the nation. During a time where so many people are feeling stressed and anxious, Girl Scouts are providing a sense of familiarity and comfort.
In addition to Cookie Care, GSUSA launched Girl Scouts at Home in an effort to aid the millions of families who are trying to adapt to the new reality brought on by COVID-19.
The Girl Scouts at Home platform provides free, self-guided activities to families. Open to both members and the public, the platform hosts a variety of interactive learning activities on topics such as STEM, entrepreneurship, and life skills.
Users can access age-specific activities for all grade levels. These activities are delivered through guided videos, text-based instructions, and downloadable information. GSUSA also shared that more program options will be available soon.
For more than a hundred years, the Girl Scouts program has been a source of empowerment for girls across the United States.
In 2018, GSUSA unveiled their "Lifetime of Leadership" PSA showcasing the organization's powerful legacy. Narrated by musician and actress Queen Latifah, the video features many famous Girl Scout alums including Dolores Huerta, Barbara Walters, Jackie Joyner-Kersee, Dr. N. Jan Davis, and Tyra Banks.
"During this challenging time, we want girls across the country to continue to have access to the learning opportunities, fun, and friendship that Girl Scout programming provides. Girl Scouts at Home is all about that and more," said Acevedo. "Our alums make up 69 percent of female U.S. senators, 57 percent of women serving in the U.S. House of Representatives, and the majority of female business leaders because our programming works. We are excited to give Girl Scouts and all girls this great opportunity to try new things during this time at home and see what sparks new passions that will lead to great accomplishments. And by buying and donating cookies, Girl Scout Cookie fans are helping sustain our life-changing programs for girls—and bringing joy and comfort to those on the frontlines of this crisis."
Even during a global crisis, Girl Scouts are making sure that they continue to offer all girls a chance to practice a lifetime of leadership, adventure, and success while providing them with a way to stay connected to their communities even while staying at home.