Courtesy of Landscape News
Written by: Ming Chun Tang
What if you could plant trees just by paying your bills?
In the Philippines, a mobile payment platform is helping users play their part in reforesting one of the world's biodiversity hotspots, home to over 20,000 endemic species – yet under increasing pressure from human activity.
More than half of the country's mangrove forests have been cleared to make room for agriculture, infrastructure and coastal settlements, and only 20 percent of its land area remains forested, compared to 70 percent just over a century ago.
These landscapes also face pressure from rapid population growth and extractive industries such as mining, logging and fishing, which are exacerbated by conflicting government policies.
To help reverse these losses, the UNDP Biodiversity Finance (BIOFIN) initiative has partnered with Mynt, creator of mobile payment app GCash, to create a gamified platform for tree planting. GCash Forest enables users to collect "green energy points" by taking actions that reduce carbon emissions. These include using the GCash app to make cashless transactions, pay bills or send money, opting for renewable utensils when ordering food or simply walking.
Inspired by the Alipay Ant Forest initiative in China, which won a U.N. Champions of the Earth award in 2019, GCash Forest enables users to plant "virtual trees" through the app. Once users have accumulated enough points, GCash will match these virtual trees by planting real trees in the Ipo watershed, which supplies 96 percent of the fresh water supply of Metro Manila. Trees play a crucial role in regulating the quality and availability of water in such watersheds.

"Users who get enough green energy can choose which species of trees they want to plant," explains Mabel Niala, Head of PR and Communications Strategy at GCash. "Once the trees have been planted, users receive a certificate of ownership with a serial number, fun facts and updates on the growth of their trees."
By enabling users to compete with friends in earning points or transfer their unused points to each other, GCash Forest is turning reforestation into a fun and interactive experience – and in turn drawing public attention to the climate and biodiversity crises.
"Many Filipinos care about the environment but don't know how to actively take part in environmental protection," Niala adds. "This is a barrier that GCash Forest addresses because they only need to use their smartphones to make a difference."
Since launching in June 2019, GCash Forest has attracted the participation of 6.5 million GCash users (out of a total of 20 million). The initiative has planted around 4,200 trees in partnership with WWF Philippines, with a long-term target of 365,000 trees across the country.
"I think this shows that the general Filipino population really wants to give back to the community through reforestation and by helping the environment," says Anabelle Plantilla, project manager for the Filipino arm of BIOFIN.
These numbers also illustrate the massive potential of private-sector financing for conservation, and Plantilla believes there is no shortage of corporate interest in biodiversity. "It's very good for the private sector to report to shareholders that they're contributing to national development," she adds.
BIOFIN works extensively with national governments to develop and implement biodiversity financing strategies and is increasingly forging partnerships with the private sector, including GCash, which is the initiative's main corporate partner in the Philippines.
Policymakers, though, have shifted their priorities towards tackling COVID-19, sometimes at the expense of conservation. When the pandemic hit the Philippines in March, all of the country's protected areas were closed, leaving their wildlife vulnerable to poachers as park rangers and wardens were made redundant.
But on the island of Mindoro, a ranger and 32 wardens – all Indigenous Mangyans – continued to patrol the Mounts Iglit–Baco National Park, albeit unpaid. Their mission: to protect the park's 480 tamaraw, a critically endangered hoofed mammal resembling a water buffalo, numbering only about 600 and found nowhere else on the planet.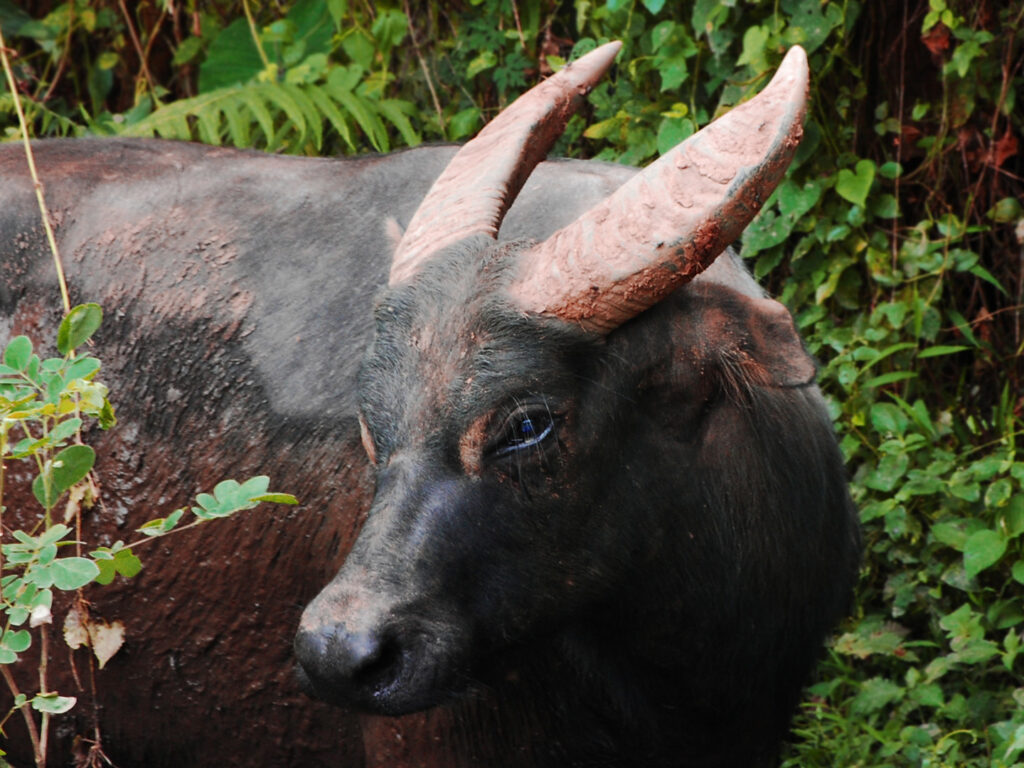 "When we learned about their plight, we thought it would be a very good opportunity to start a crowdfunding campaign," says Plantilla. The crowdfunder, which seeks to continue paying the salaries of the laid-off ranger and wardens until December, has raised almost USD 26,000 since it was first launched in July.
It's a mere drop in the water compared to the private or public financing that BIOFIN has catalyzed, but the campaign serves less to raise funds and more to promote tamaraw conservation and build solidarity with local communities and conservation partners amid the challenges of COVID-19.
"We just want to give the rangers a boost and show them that the world cares about them," says Onno van den Heuvel, global manager of BIOFIN. "It's not just about the money – it's also about raising awareness. Poachers don't take the day off during this pandemic."
Drawing on donations from across the Philippines, as well as the Filipino diaspora, the crowdfunder has exceeded its original target and remains open to contributions, ensuring that the tamaraw frontliners will continue to be paid at least until the end of the year.
"I think what made the campaign effective is putting a face to conservation," says Plantilla. "Our rangers and wardens are the face of tamaraw conservation. People really took to the campaign and were motivated to help – because without the wardens and the rangers, the tamaraw would not survive."