Written by: Natalie Marchant
More than 35,500 species are threatened with extinction, according to the International Union for Conservation of Nature's (IUCN) Red List. Now a new smartphone game enables players to support conservation efforts from the comfort of their sofa.
Wildchain lets users adopt animals, plant trees and support real-life conservation projects by creating what the non-profit organization calls a "digital sanctuary".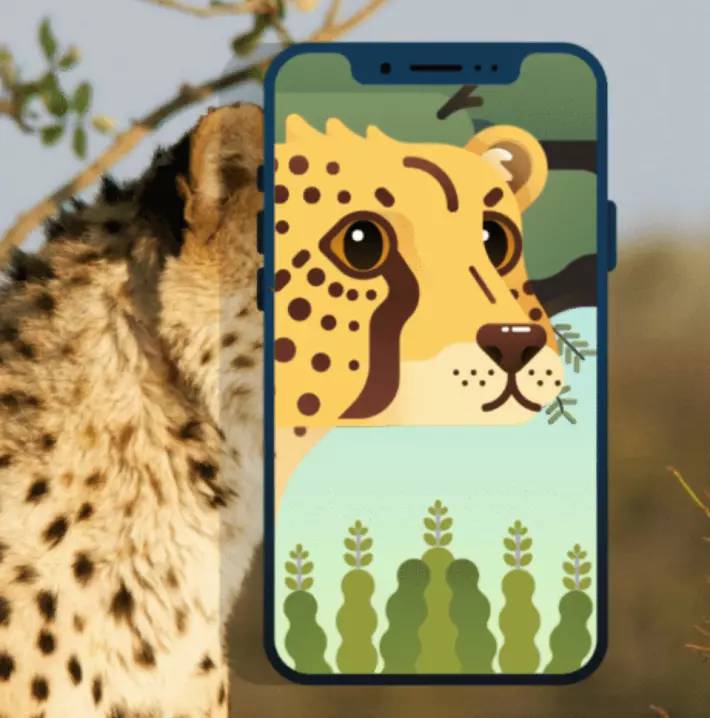 Hatch an endangered animal
Players start with a magical egg that can hatch into one of the world's most endangered animals, such as a cheetah or elephant.
These are matched to a real-life counterpart based on animal population numbers. For example, IUCN estimates there are 6,674 cheetahs left in the world – so there are the same number in the game.
Once their digital animal is hatched, players need to create its ideal habitat. This can involve anything from planting trees or grass, to keeping it safe from poachers and natural disasters.
Blockchain-based Wildchain works by gamifying giving in a similar way to popular games like Tamagotchi and Pokémon Go.
Players are rewarded for their care with 'Seeds', the in-game currency that can be used to purchase items and improve the animal's sanctuary.
Money spent funds conservation schemes
Wildchain's concept, which is currently at the funding stage, will use money spent in the game (from selling eggs, optional ads and in-game items) to fund wildlife protection projects.
If a player plants a tree in the game, the non-profit organization plants one in the real world to help offset their carbon footprint.
The game is part of Wildchain's overall aim to build a global movement that inspires and empowers individuals and organizations to support conservation efforts.
The wildlife data behind the game is sourced from the IUCN, while the environmental information comes from the Organization for Economic Cooperation and Development, and UN Environment.
With a million species of animal and plant species threatened with extinction, Wildchain hopes actions in the game can trigger real-world impact.
The organization is one of a number of conservation projects crowdsourced through the World Economic Forum's UpLink platform.
UpLink aims to connect innovators and decision-makers with the ultimate goal of accelerating delivery of the United Nations Sustainable Development Goals.
Republished with permission from World Economic Forum