Written by: Kimberly White
Gabon and Costa Rica have joined together to call for more ambitious international environmental law to tackle wildlife crime.
The Intergovernmental Science-Policy Platform on Biodiversity and Ecosystem Services (IPBES) reports that more than one million species already face extinction. Biodiversity decline can largely be attributed to the overexploitation of species.
A multibillion-dollar industry, both the legal and illegal wildlife trade is pushing many species to the brink of extinction. Recent research suggests the wildlife trade puts more than 11,700 vertebrate species at risk of extinction. 
Rapidly expanding global demand has resulted in the trade of billions of wild plants and animals each year. Experts estimate that the annual value of the illegal wildlife trade ranges from $7 billion to $23 billion.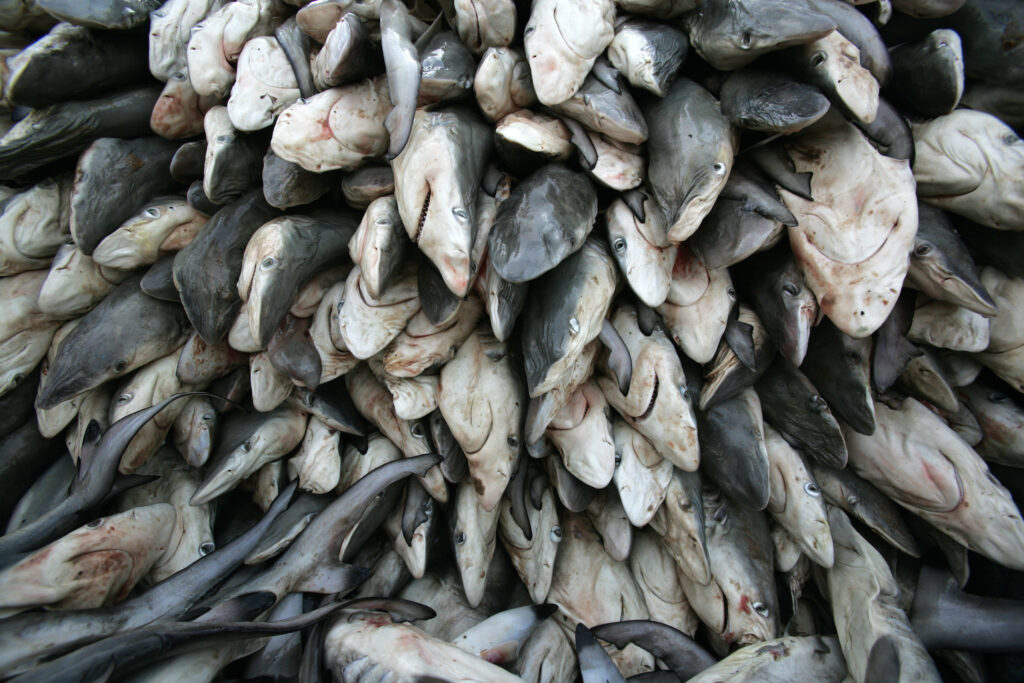 The World Bank reports that wildlife crime has an estimated cost of $1 trillion to $2 trillion each year; the majority of the cost is from the estimated value of "ecosystem, regulating, and cultural services" that are not currently priced by the market.
In its 2020 World Wildlife Crime report, the United Nations Office on Drugs and Crime (UNODC) recorded 180,000 seizures from 149 countries, showing that no country is immune to wildlife crime.
The existing international legal framework to address wildlife crime is insufficient, according to the Global Initiative to End Wildlife Crime (EWC).
"Wildlife crimes, pose a threat to human and animal health, driving many species towards extinction, degrading entire ecosystems and their ability to sequester carbon, depriving governments of revenue, exacerbating corruption, insecurity, and poverty," said Ali Bongo Ondimba, President of the Gabonese Republic.
While the exact route of exposure of people to COVID-19 remains unknown, the virus likely jumped from live animals to people, according to the World Health Organization (WHO).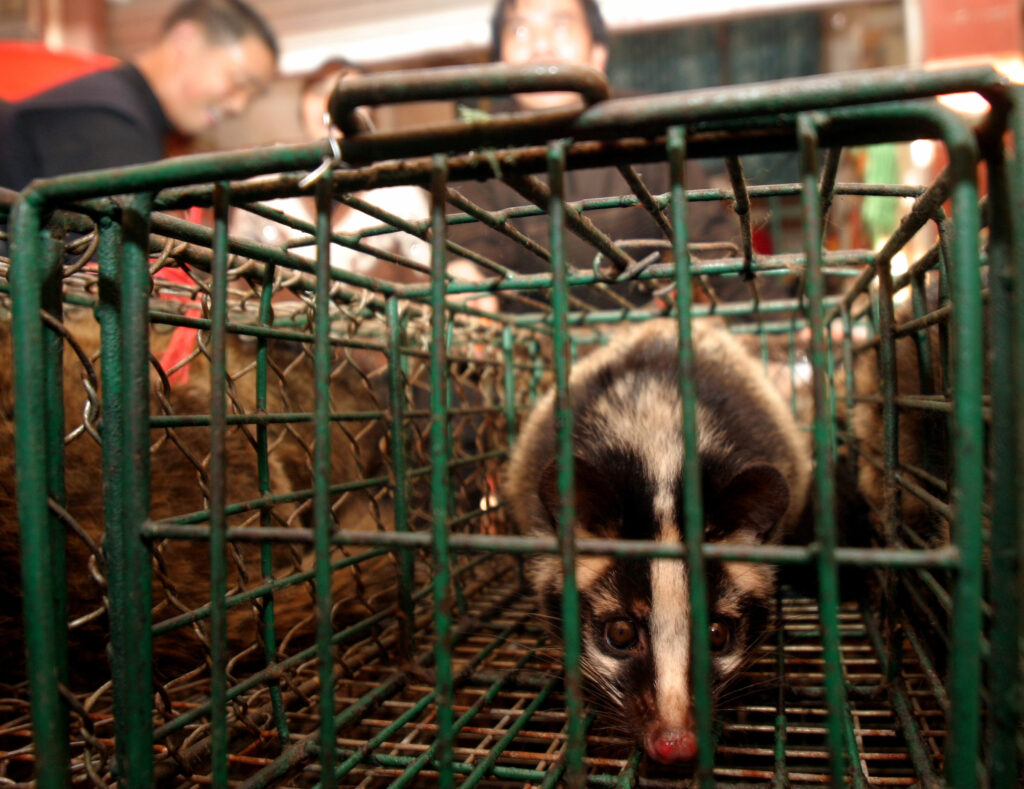 The CDC reports that 75 percent of all new or emerging infectious diseases are zoonotic in origin. Human encroachment into natural spaces impacts environmental and human health. Environmental degradation and biodiversity loss associated with the human disturbance of ecosystems can be linked to the occurrence and risk of the spread of zoonotic and vector-borne diseases, according to the WHO. 
The wildlife trade has been linked to many pandemics and epidemics in past years, including the Middle East respiratory syndrome (MERS), severe acute respiratory syndrome (SARS), and Ebola. It has also been known to facilitate the transmission of pathogens that cause bird flu and swine flu.
"The world is still feeling the full brunt of a pandemic, which most likely had its origins in wildlife, we are advised that there are hundreds of thousands of new viruses that could spill over from wildlife to humans, we are struggling to combat climate change, and staring down the loss of a million species. The illicit trafficking in wildlife is exacerbating all of these interrelated global crises," stated Carlos Alvarado Quesada, President of the Republic of Costa Rica.
President Ali Bongo Ondimba and President Carlos Alvarado Quesada are calling for preventing and combating wildlife crime to be embedded into the international criminal law framework through the development of a new global agreement on wildlife crime.
"Given the scale of the risks to people and the planet, we simply cannot stand by and watch wildlife continue to disappear without strengthening our collective response, including international laws for combating and preventing wildlife crime. It's time to treat wildlife crimes as the serious and highly destructive crimes that they are. We owe it to the world's youth to act boldly and swiftly to ensure we pass on a healthy and prosperous planet," stated President Bongo and President Alvarado.
The agreement would take the form of a Fourth Protocol under the UN Convention Against Transnational Organised Crime (UNTOC).
Currently, there are three Protocols: the Protocol to Prevent, Suppress and Punish Trafficking in Persons, especially Women and Children; Protocol against the Smuggling of Migrants by Land, Sea and Air; and the Protocol against the Illicit Manufacturing of and Trafficking in Firearms, their Parts and Components and Ammunition.
The proposed Fourth Protocol would target the illicit trafficking of wild fauna and flora, according to a joint statement from Gabon and Costa Rica.
"We warmly welcome the farsighted leadership of the Presidents of Costa Rica and Gabon. Any new international agreement is always a heavy lift, but the time has clearly come to recognise the deadly consequences of wildlife trafficking, and to embed preventing and combating it into the international criminal law framework," said John Scanlon AO, Chair of EWC. "EWC stands ready to support Costa Rica and Gabon in their visionary endeavour, and encourages all States to heed their call."
"I urge all those in positions of leadership to join hands in this endeavour. Quite simply, it could not be more important," said Will Travers OBE, President of the Born Free Foundation.
Header Image Credit: Paul Hilton/Earth Tree Image