Written by: Kimberly White
Hong Kong is cracking down on illegal wildlife trafficking. The Legislative Council of Hong Kong (LegCo) passed a bill that incorporates wildlife crime offenses into the Organized and Serious Crimes Ordinance.
The amendment, proposed by lawmaker Elizabeth Quat, strengthens law enforcement agencies' investigation and enforcement powers. The bill empowers law enforcement to go beyond prosecuting carriers and mules and instead crack down on the criminal syndicates responsible for illegal wildlife trafficking.
"The nature of illegal wildlife trade in itself is a clear expression of pre-meditated acts, carefully orchestrated operations carried out by global seasoned organized syndicates," said Quat. "They should be treated as such by the Government and the justice system."
Through the bill, Quat hopes that the government can "demonstrate to the international community Hong Kong's commitment to stem out such crimes by seriously combating wildlife crimes and eventually become one of the global leaders in the fight against illegal wildlife trade."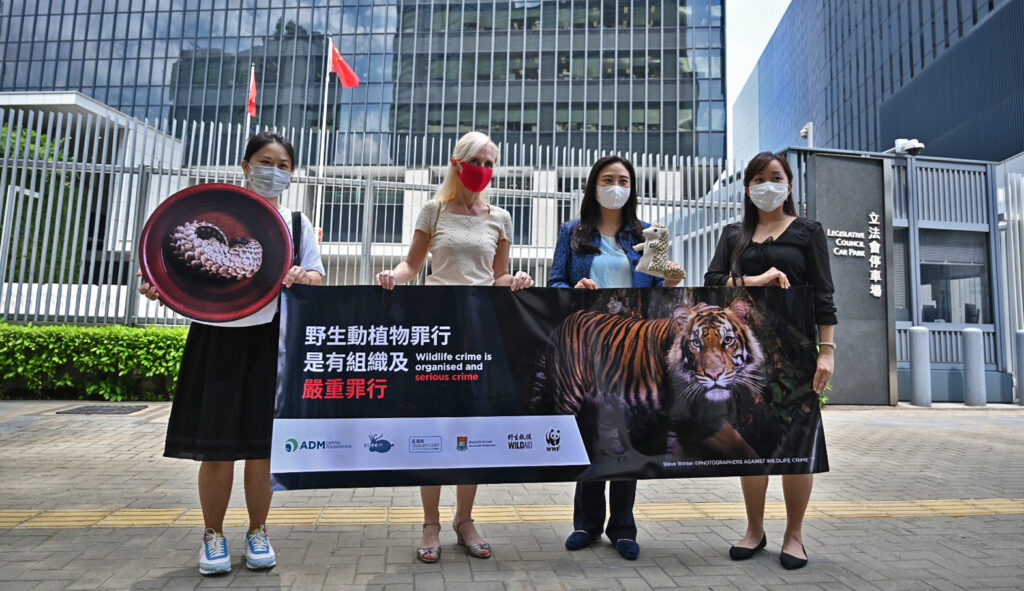 Hong Kong has long been a hub for the illegal wildlife trade due to wildlife traffickers exploiting Hong Kong's ports.
From 2018 to 2020, authorities seized nearly 930 metric tonnes of rare and endangered wildlife from more than 1,600 seizures, according to the ADM Capital Foundation.
In May 2020, customs officials in Hong Kong had a record-breaking seizure of shark fins. Authorities discovered more than 26 tonnes of shark fins from 38,500 sharks inside two shipping containers from Ecuador.
In 2019, authorities seized 8.3 metric tons of pangolin scales from roughly 13,800 pangolins on a cargo ship bound for Vietnam. Approximately 2.1 metric tons of ivory from 200 elephants were also discovered on the ship.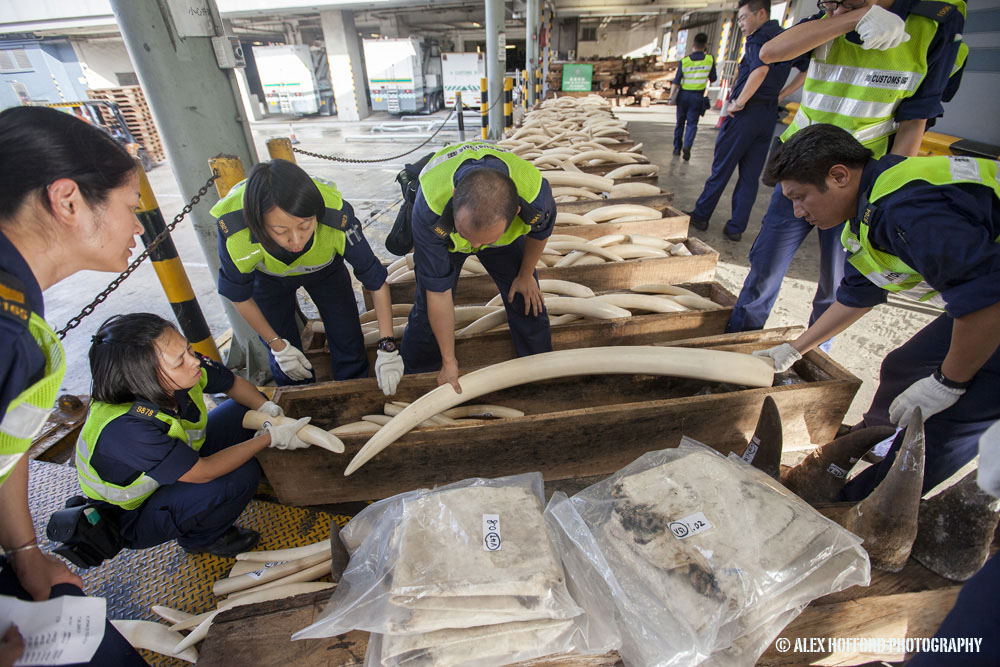 "Hong Kong's recent seizures continue a decade-long upward trend that has seen the decimation of multiple species including rhino, elephant, and pangolin populations, globally, while the perpetrators go free," said Amanda Whitfort, Associate Professor of Law at Hong Kong University.
While Hong Kong has struggled with illegal wildlife trafficking throughout the years, there are no known prosecutions related to the seizures beyond the arrest of individual smugglers due to insufficient evidence. 
Once the amendment goes into effect, the new legislation will empower law enforcement authorities to better investigate those related to organized wildlife crime and apply harsher penalties to the perpetrators. The amendment will allow authorities to investigate the financial flow of those associated with organized wildlife crime and will enhance evidence collection for prosectors.
"The enhanced investigative and punitive powers that will now be accessible to those local enforcement authorities tasked with combatting wildlife crime is a potential game-changer not just for Hong Kong, but regionally," Whitfort added.
Environmental groups in the region welcomed the legislation.
"The illegal wildlife trade is recognized as a key driver of the continued degradation of marine and terrestrial ecosystems and the unsustainable use of precious natural resources," said Brian Gonzales, Head of Protection of Endangered Species, WWF-Hong Kong. "The legislation allows Hong Kong to showcase its determination in being Asia's World City by deterring IWT [illegal wildlife trade] and by contributing to global efforts in preventing biodiversity loss."
"The fight against wildlife crime is an immense challenge, and by taking this bold move to amend its laws, Hong Kong is not only showing global leadership but is signaling that we can no longer stand by and let wildlife traffickers continue to exploit our city, devastate wildlife populations and steal local natural resources that impact local communities and national economies worldwide," stated Lisa Genasci, CEO of the ADM Capital Foundation.
Header Image Credit: Adrian Steirn/Photographers Against Wildlife Crime