International Women's Month Q&A series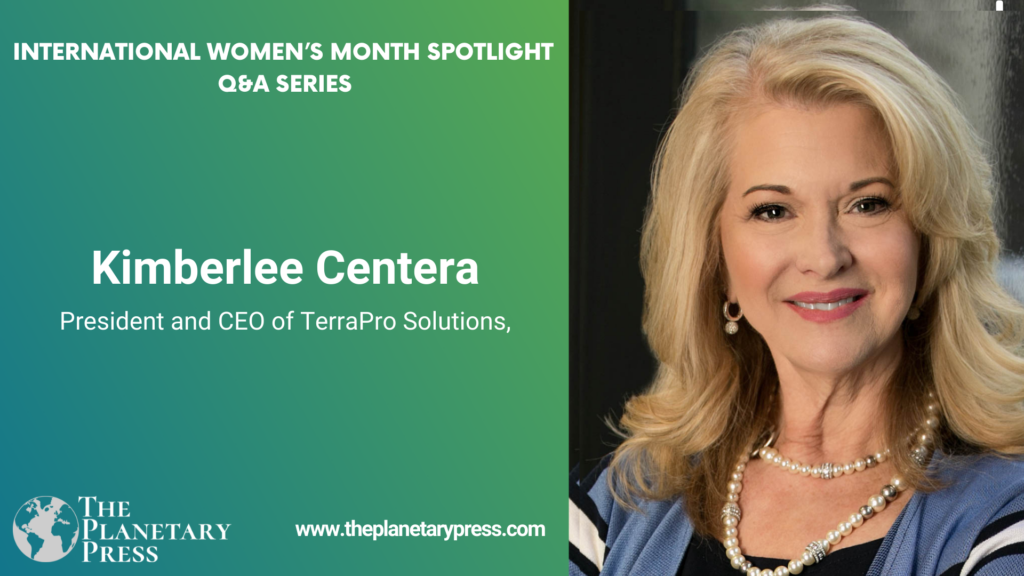 Please tell us a little about yourself and your work with TerraPro Solutions.
As one of the only female CEOs of a privately held utility-scale renewable energy consulting practice, I am considered a trailblazer. My expertise is risk management for the development and financing of large-scale generator energy projects for public utilities and community development. At TerraPro Solutions, we work with major renewable energy developers. From project inception to completion, we identify, manage, and mitigate risk, to ensure that all transaction closing milestones are met.
In my role as CEO of TerraPro Solutions, I have been a guest on numerous podcasts and radio programs, including National Public Radio's Marketplace and Norton Rose Fulbright Currents Podcast. I am a frequent contributor to North American Clean Energy, and I often serve as a speaker at wind and solar conferences.
Can you share with us more about your background and how you got started working in the renewable energy space?
I grew up during a time when women were seldom considered management material. Although I was married and had a family, I always pursued my career. When I entered the renewable energy field over 25 years ago, it was a male-dominated club. Although I had the expertise to rise to the management level, I had to take the initiative to submit my credentials for a vice president position. Fortunately, I had mentors who advised me about how to prepare a compelling case and how to effectively negotiate for myself.
Like many people in renewables, I really fell into it. I was working in the legal field for in-house counsel when I learned about a position for a local privately held wind developer. That was how my career began. I started in the legal department and eventually joined the development team. I loved talking to people across the US, understanding their concerns, and being able to influence their communities through the adoption of renewable energy and sustainability. I went from the small wind farm developer to working for a large IPP, which is an independent power producer.
A series of events in 2012 made me realize that I had a valuable skill set. I decided to take a leap of faith and start my own company, TerraPro Solutions, a risk mitigation firm specializing in real estate and title. We work with large developers on utility-scale projects. Our average project is around one hundred megawatts. Our focus is helping our clients navigate their projects to achieve a financial transaction, whether it's debt or equity, so that they can start construction.
What new innovations or technologies are you most excited about?
I'm really excited about offshore wind. At the offshore conference, they were talking about the sizes of turbines. In the early days of wind, you might install a one-megawatt turbine. Now they're looking at installing 13, 15, 17-megawatt turbines offshore. These are incredible machines and incredible works of technology. So, I think that's a very exciting prospect.
The other thing that I'm really excited about when I go to conferences is listening to people talk about innovation. There's a lot of great thought going into technology. I think we're also building mainstream support; people will be committed to innovation in renewables going forward.
What are some of the challenges you have faced along the way and how have you overcome them?
As a working mother, feeling exhausted and overwhelmed, I had to learn to stop being superwoman and delegate some of the household responsibilities to other people. Professionally, I found mentors who gave me advice about how to position myself as a leader and valuable contributor to the organization. Trusted advisors are extremely important, particularly for women, because we tend to be less likely to promote ourselves.
What sets your company apart?
Early on, I developed a set of guiding principles for the company. They are described on our website under the heading: Be a good human. Everyone at TerraPro Solutions embraces these values, which include kindness, patience, humility, sincerity, reliability, and integrity.
I attribute much of our success to the remarkable women on our team. We experienced some challenging times during the COVID lockdowns, their vision, courage, determination, and commitment to these values have helped us not only to survive but to thrive.
How can we get more women involved in renewable energy?
To attract more women to this industry, we must create awareness about the industry and the career opportunities that exist for women in renewables. We must also offer them educational and mentoring programs that help them to develop the hard and soft skills that make them marketable.
For many years, I have supported women in renewables by contributing time and talent to outstanding professional organizations, including Women in Renewable Industries and Sustainable Energy (WRISE); Women in Cleantech & Sustainability (WCS); and the Women in Wind Global Leadership Program, a joint initiative of the Global Wind Energy Council (GWEC) and the Global Women's Network for the Energy Transition (GWNET). And I have conducted numerous workshops that teach women strategies to help them achieve their career goals.
Why do we need more women in leadership roles?
For many reasons, diversity is essential in meeting the demands of the rapidly growing renewables sector. TerraPro Solutions is overwhelmingly female staffed. In making hiring decisions, I have found that the most competent people are often women. They possess the relationship-nurturing skills and emotional intelligence that are critical for business success.
We have hired many women who had very little renewable experience, but we recognized that they had enthusiasm, warmth, and an eagerness to learn. They continue to amaze me with their curiosity, intelligence, and creativity. We have created a safe and supportive environment in which they seem to thrive. It has been incredibly gratifying for me and tremendously rewarding for our business.
Website(s):
Social Media:
TerraPro Solutions Instagram: @terrapro_solutions
TerraPro Solutions Twitter: @TerraProS
TerraPro Solutions Linkedin: https://www.linkedin.com/company/terrapro-solutions/
Kimberlee's Linkendin: https://www.linkedin.com/in/kimberlee-centera-b1348111
YouTube: https://www.youtube.com/channel/UCDjqszyT6047RohkKtx3qqg