Written by: Victoria Masterson
Rewilding could help the western US fight climate change and protect more than 90 threatened species, including the grey wolf and North American beaver, ecologists say.
"We are in an unprecedented period of converging crises in the American West," the authors argue in the journal BioScience.
These crises include "extended drought and water scarcity, extreme heatwaves, massive fires triggered at least partly by climate change, and biodiversity loss, with many threatened and endangered species".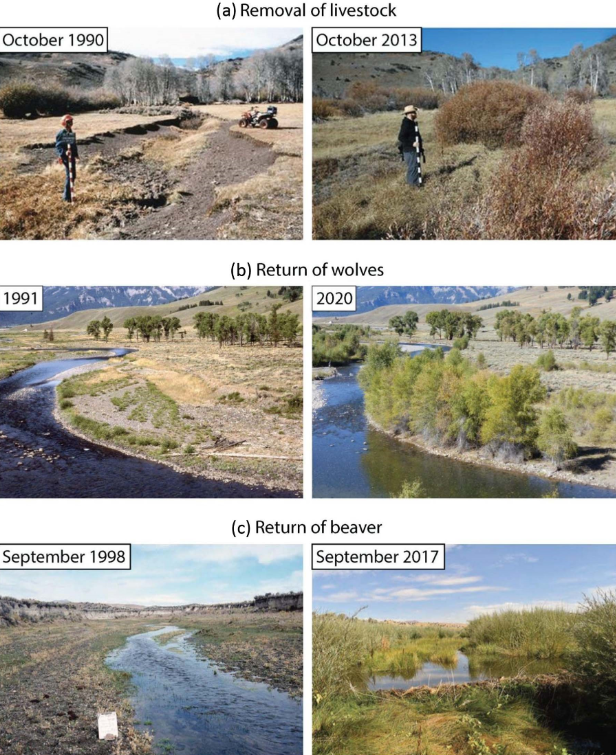 Rewilding the American West
The plan involves rewilding 11 large reserves across the American West that are already owned by the federal government and that the authors term the 'Western Rewilding Network'.
It would build on President Joe Biden's 'America the Beautiful' plan to conserve 30 percent of US land and water by 2030.
Proposals include ending livestock grazing on some federal lands. Restoring two native species – the grey wolf and North American beaver – would also help repair ecosystems, they say.
The benefits would be restored ecosystems around rivers and streams, boosted biodiversity, less fire risk and offsetting climate change through the greener landscape storing more carbon, say the authors.
Rewilding would also benefit 92 threatened and endangered species, including 22 fishes, 11 mammals, five amphibians and five birds, according to the report.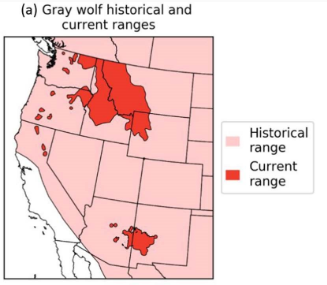 What exactly is rewilding?
Rewilding essentially means letting nature take over, experts say. It moves away from centuries of managing land for human need and restores areas to their natural, uncultivated state.
The need for rewilding is based on the argument that nature loss – declining species and ecosystems – threatens human health, livelihoods and food security, as well as wildlife and the natural environment.
Degraded ecosystems are more vulnerable to climate change and its impacts, like flooding, says Rewilding Europe, a Netherlands-based rewilding foundation.
In turn, restoring nature can improve Earth's resilience to climate change. More trees and vegetation also soak up more CO2, which contributes to global warming.
One million animal and plant species are threatened with extinction over the coming decades because of habitat loss, human exploitation and climate change, government scientists have warned.
The rewilding debate
Concerns about rewilding include the potential danger of letting nature run wild, as well as people and communities being excluded from rewilding areas.
Experts counter that rewilding – despite the name – still involves some element of conservation control. And that it can in fact involve communities more in nature through initiatives like tree planting and rewilding holidays.
Projects around the world include the rewilding of Patagonia National Park in Chile, which covers over 300,000 hectares of grasslands, forests, mountains and lakes, and a 30-year project in Scotland to rewild more than 200,000 hectares of the Highlands.
Header Image Credit: U.S. Fish and Wildlife Service
Republished with permission from World Economic Forum