Written by: Kimberly White
The City of West Palm Beach is hosting its first tree giveaway of 2023. The Florida city is calling on local residents and businesses to help it reach its goal of planting 10,000 trees by 2025.
The initiative, led by the City of West Palm Beach Office of Sustainability, is part of a broader effort to fight climate change and build resilience.
In recent years, West Palm Beach has had an active tree planting program, giving out 1,000 native trees per year to locals, a move that helps increase the area's canopy and beautify the community.
Several species of trees are available to residents, including the red maple, West Indian cherry, pigeon plum, white indigo berry, red berry stopper, marlberry and Spanish stopper. However, one species is notably absent from the offerings: the palm tree. 
Despite its name, West Palm Beach is prioritizing shade trees over Florida's symbolic palms. While palm trees play an important role in Florida's ecosystems, they provide little relief to scorching urban heat islands. Palm trees offer little shade and absorb far less carbon than canopy trees.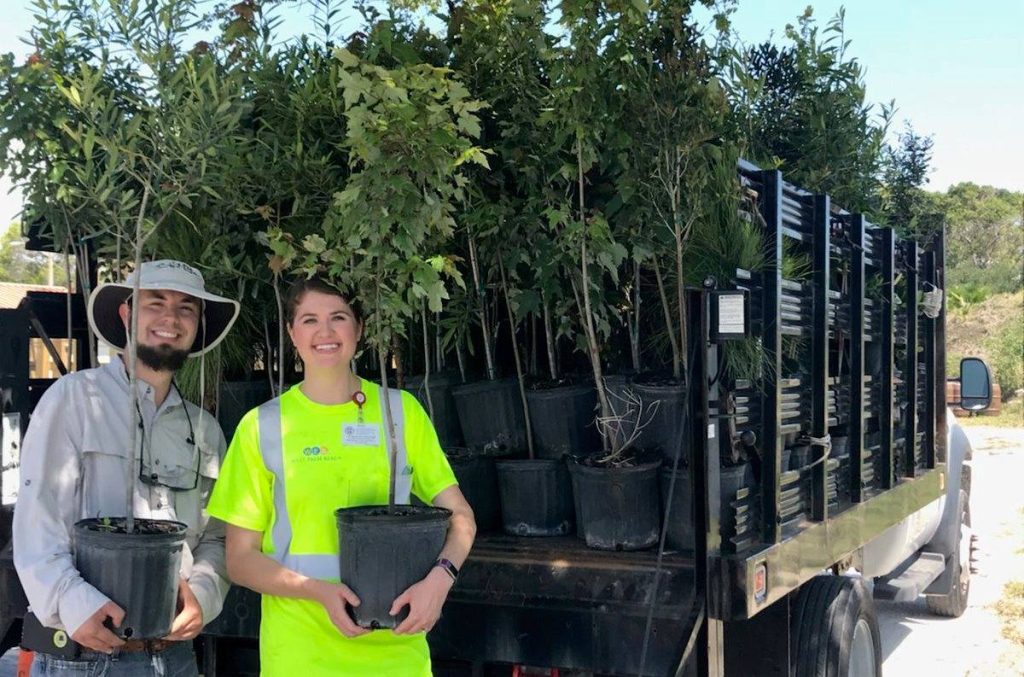 The average South Florida palm absorbs five pounds of carbon per year, whereas other native broadleaf trees and conifers can absorb more than 3,000 pounds of carbon across their lifetime.
While planting trees is a crucial part of climate change mitigation, it is imperative to plant smart, says the Office of Sustainability. Proper planning and selection are an important part of the initiative. With proper planning, planting the right tree in the right place maximizes environmental benefits while ensuring it does not compound other concerns such as water costs or fertilizer runoff.
Prior to the giveaway event, residents and businesses are asked to fill out the tree application with their top species choices, keeping in mind which species will be best suited for their property. There is a limit of four trees per property per year.
The giveaway will take place on January 16th at Heart & Soul Park from 10 am to 11:30 am EST. Another giveaway is expected to take place in February.
For more information, please visit West Palm Beach's 10,000 Trees in 10 Years initiative.