Written by: Kimberly White 
The United Nations Environment Programme (UNEP) and digital health and fitness giant adidas Runtastic have launched a new challenge to highlight the need to conserve the world's endangered wildlife in honor of International Snow Leopard Day on October 23rd. 
With the support of the Snow Leopard Trust and Internet of Elephants, the running challenge dubbed Run Wild enables users to compete with a wild snow leopard in Mongolia. 
"Running is a fun and exhilarating way to improve individual physical and mental fitness. To be able to connect running with nature conservation – a most worthy social cause – is just wonderful. We are very excited about this campaign, that would reach out to 150+ million registered users of adidas Runtastic worldwide," stated Dr. Charu Mishra, Executive Director of Snow Leopard Trust. 
Through adidas Runtastic, users of the app will be able to run and compete with a real-life snow leopard known as Uuliin Ezen. While Uuliin may be located in Mongolia, runners from around the world will be able to challenge themselves to outrun Uuliin's daily distance from October 23rd to November 3rd.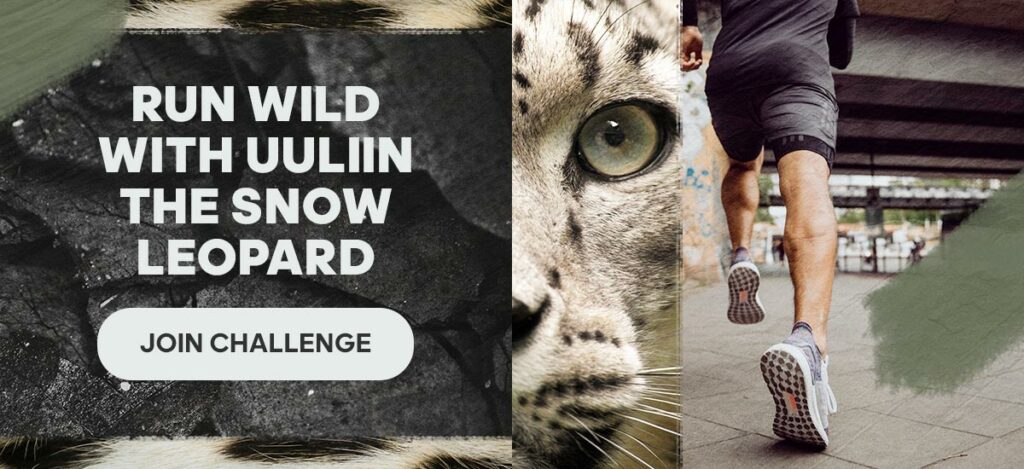 The Snow Leopard Trust tracks Uuliin for scientific purposes. To ensure Uulin's safety, at no point during the challenge will Uuliin's real-time location be released.
Snow leopards cover a wide range of over 2 million km2. However, despite the big cats' range, scientists estimate that there may only be between 3,920 and 6,390 remaining in the wild. Even with the snow leopards' elusiveness, poaching has become a critical threat to the species' survival. It is estimated that between 2008 and 2016, one snow leopard was killed and traded every day- leading to a loss between 220 to 450 per year.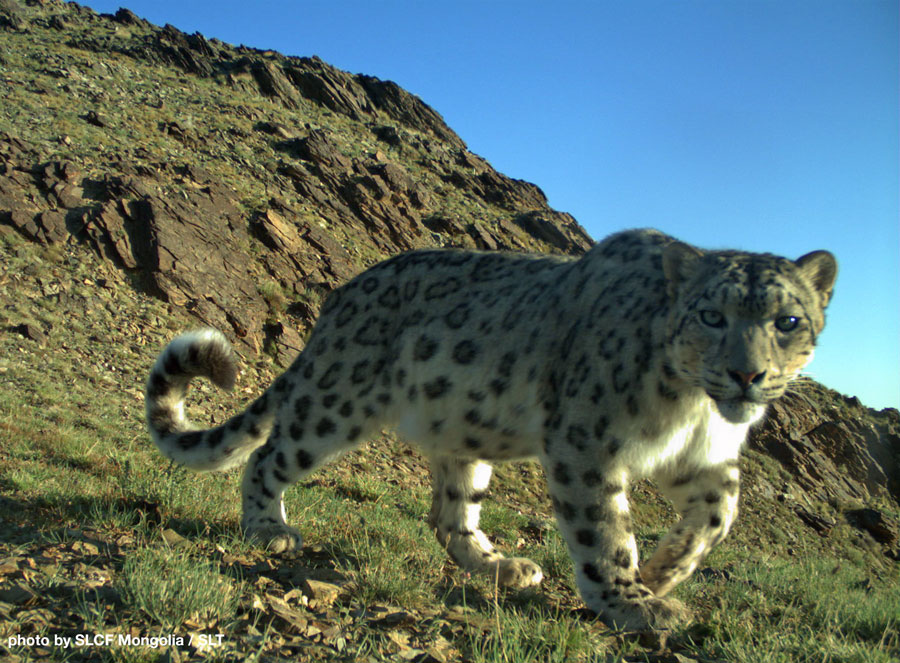 "Snow leopards are one of the most emblematic species of mountain regions. Yet their habitats are under unprecedented pressure due to climate change and related drivers such as land-use change and habitat degradation, shift, fragmentation or loss, as well as increased human-wildlife conflict and poaching," said Matthias Jurek, Programme Management Officer for UNEP. "With this unique partnership, we hope to help to boost the general public's interest in these as well as other vulnerable species."
In addition to challenging Uulin's daily distance, runners will gain insight into the big cat's daily activities, from hunting for food to surviving poaching. Runners will also be able to contribute to the conservation work that ensures Uuliin's safety.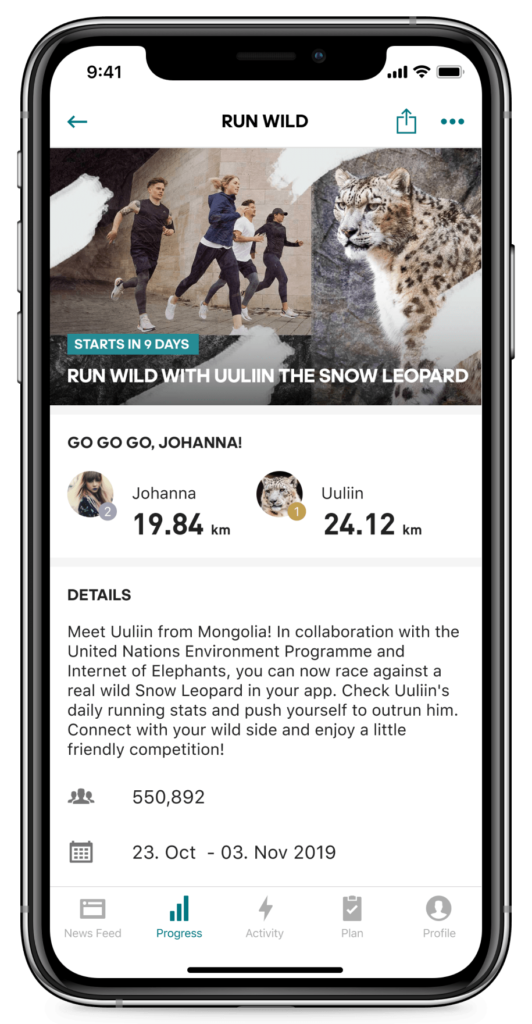 "We urgently need to engage millions more people with wildlife and nature if we want to turn the tide of the extinction of wildlife, and in order to do that we have to be unconventional and daring," said Gautam Shah, Internet of Elephants CEO and founder. "We're incredibly excited that adidas Runtastic is opening up their platform of tens of millions of users for conservation purposes."
Run Wild can be found within the free adidas Runtastic app. 
For more information or to join Run Wild, please visit Run Wild.