Written by: Kimberly White

Del Taco has announced a nationwide expansion of the Beyond Tacos. Vegetarians, vegans, and those curious about plant-based food will soon be able to visit their local Del Taco to sample the company's newest options.

Offered in partnership with Beyond Meat, the Beyond Tacos will be available in the fast-food chain's 580 restaurants across the United States.

"After receiving overwhelmingly positive feedback from fans during our tests in various parts of the country and across social media, we knew it was time to bring our Beyond Tacos to guests nationwide," said John Cappasola, President and Chief Executive Officer of Del Taco. "We saw a unique opportunity to develop our own recipe in partnership with Beyond Meat, adding various spices to create a signature Del Taco taste consumers can't get anywhere else."

Del Taco's initial plant-based offerings include:
Beyond Avocado Taco: a vegan taco featuring seasoned plant-based crumbles, avocado, lettuce, and diced tomatoes
Beyond Taco: a vegetarian taco with plant-based crumbles, cheddar cheese, lettuce, and diced tomatoes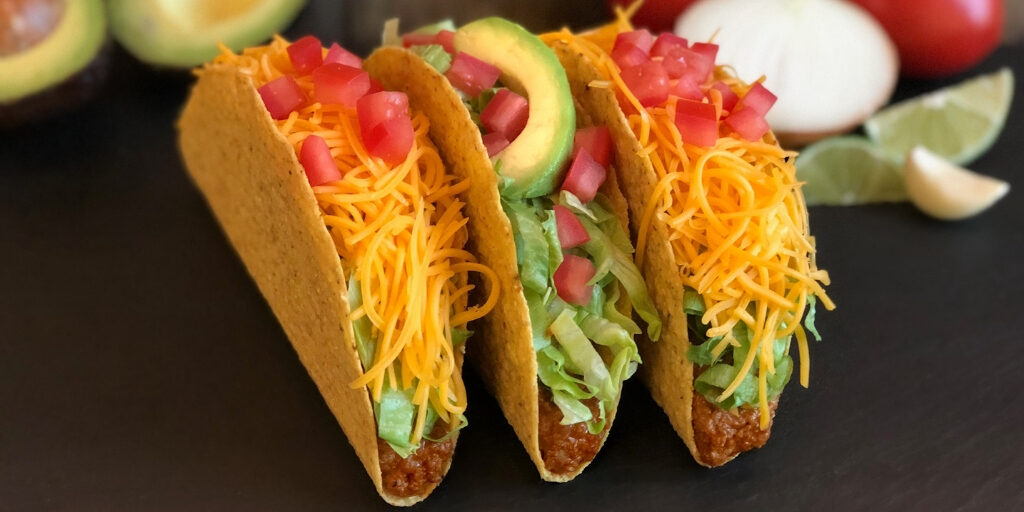 In addition to the Beyond Taco, Del Taco is offering Beyond Meat as a substitute for any existing protein on menu items such as burritos or nachos.

In recent years, plant-based proteins have seen increased popularity. According to The NPD Group, case shipments of plant-based proteins from foodservice distributors to foodservice operators increased by 20% in 2018.

"Plant-based proteins are no longer just a meat replacement, it's now its own category," said David Portalatin, NPD food industry advisor and author of Eating Patterns in America.

Approximately a quarter of the U.S. population is adding plant-based options into their diets for the healthy alternative it provides but also due to concerns for animal welfare and the environment.

A leading cause of climate change, animal agriculture emits 7.1 gigatonnes of carbon dioxide each year. The overall process is also resource-intensive. It takes 25kg of grain and approximately 15,000 liters of water to produce just 1kg of beef.

Beyond Meat boasts a far smaller footprint. According to a study from the University of Michigan, when compared to a traditional beef burger, the Beyond Burger requires:
99% less water
93% less land
90% fewer greenhouse gas emissions
Nearly 50% less energy
Starting April 25th, Del Taco will become the first national Mexican fast-food chain to offer Beyond Meat's 100% plant-based protein option.

"We are excited to partner with Del Taco as they become the first national Mexican QSR to offer a plant-based meat option on-menu," said Ethan Brown, Beyond Meat Founder & CEO. "Our plant-based crumbles offer the delicious taste, texture and satisfaction of ground beef, while offering the added health and sustainability benefits of plant-based meat. I personally love the Beyond Avocado Taco— it's a great way to fuel up without feeling weighed down."

To provide an incentive for Del Taco guests to try the new plant-based option, the company is giving out free Beyond Tacos or Beyond Avocado Tacos, no purchase necessary, to anyone who has or downloads the Del Taco app. Guests simply need to enter the promo code "Beyond" into the app. The promotion begins on April 25th and will run for one week.
Header Image Credit: Beyond Meat