Written by: Kimberly White
Apple is stepping up its climate commitments. The tech giant has pledged to achieve total carbon neutrality by 2030. While Apple has already reached carbon neutrality for its global corporate operations, the pledge will extend to its entire business, manufacturing, and product life cycle.
Apple has released its 2020 Environmental Progress Report, mapping out its plan to reduce emissions 75 percent over the next decade. Apple aims to develop carbon removal solutions for the remaining 25 percent of its emissions.
The company will focus on lowering its emissions by minimizing carbon in product design, expanding energy efficiency and renewable energy capacity, improving processes and materials used in product development, and removing carbon from the atmosphere. All new Apple devices purchased in 2030 will have a net zero climate impact, according to the company.
"Businesses have a profound opportunity to help build a more sustainable future, one born of our common concern for the planet we share," said Tim Cook, Apple's CEO. "The innovations powering our environmental journey are not only good for the planet — they've helped us make our products more energy efficient and bring new sources of clean energy online around the world."
Apple's operations are already powered by 100 percent renewable energy. The company plans to create new projects to shift its entire supply chain to renewable energy. The company has commitments from more than 70 suppliers to use 100 percent renewable energy for product production. These commitments will eliminate over 14.3 million metric tons of carbon dioxide each year, equivalent to removing more than 3 million cars from the road annually.
The company has also committed to furthering nature-based solutions for carbon removal. Apple has teamed up with Conservation International to invest in new projects centered around natural ecosystem restoration and protection. Through its existing work, Apple has assisted in the protection and management improvement of forests and natural climate solutions in the United States, China, Kenya, and Colombia.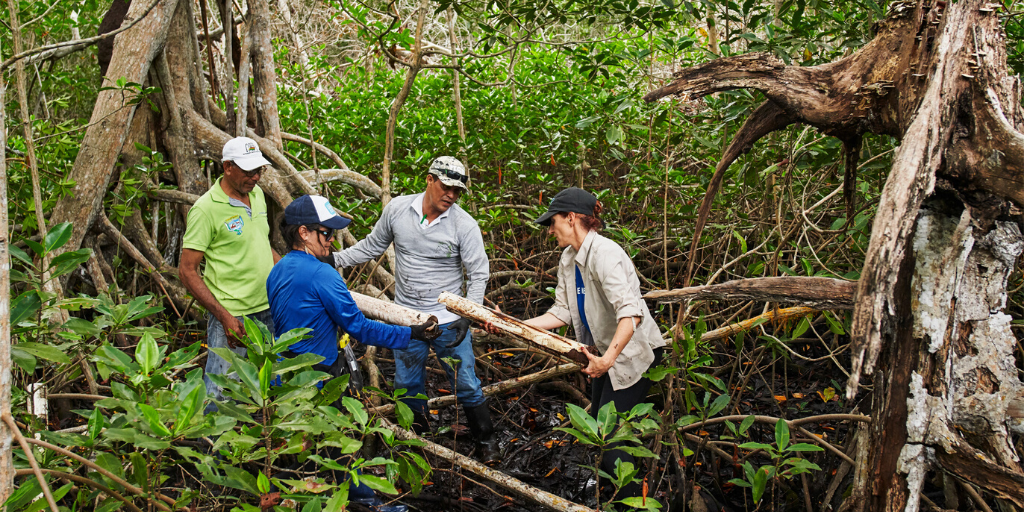 Nature-based solutions are beneficial for the planet and business, according to a new report from the World Economic Forum. WEF reported that prioritizing nature and shifting away from business-as-usual could create $10.1 trillion each year in business opportunities and create 395 million jobs.
"Climate action can be the foundation for a new era of innovative potential, job creation, and durable economic growth. With our commitment to carbon neutrality, we hope to be a ripple in the pond that creates a much larger change," continued Cook.
Apple also unveiled plans to launch an Impact Accelerator that will "focus on investing in minority-owned businesses that drive positive outcomes in its supply chain and in communities that are disproportionately affected by environmental hazards." The Impact Accelerator is part of the company's $100 million Racial Equity and Justice Initiative which concentrates on addressing education, economic equality, and justice reform
"We're proud of our environmental journey and the ambitious roadmap we have set for the future," said Lisa Jackson, Vice President of Environment, Policy, and Social Initiatives at Apple. "Systemic racism and climate change are not separate issues, and they will not abide separate solutions. We have a generational opportunity to help build a greener and more just economy, one where we develop whole new industries in the pursuit of giving the next generation a planet worth calling home."
Greenpeace applauded Apple's newest initiative.
"Greenpeace USA welcomes Apple's commitment to reduce its carbon emissions to help prevent further catastrophic climate change–the impacts of which will fall most on Black, Brown, and Indigenous communities. This commitment is a significant step up from what we've seen from Apple in the past," said Elizabeth Jardim, Senior Corporation Campaigner for Greenpeace USA. "The world's largest and most profitable companies must act swiftly to minimize their reliance on fossil fuels throughout their operations by 2030 at the latest."