Written by: Kimberly White
For the first time in four years, new tigers have been documented in a region of western Thailand. Thailand's Department of National Parks, Wildlife, and Plant Conservation (DNP) teamed up with global wild cat conservation organization, Panthera, and the Zoological Society of London (ZSL) to monitor wildlife in western Thailand.
The monitoring efforts are paying off- remote camera traps captured several tigers roaming at night through the region. The sightings are significant because the population density is "so low they cannot be estimated reliably," says Panthera.
"These sightings are extremely encouraging for the future of tigers in our country and beyond," said Dr. Saksit Simcharoen, Chief of the Wildlife Research Division for DNP.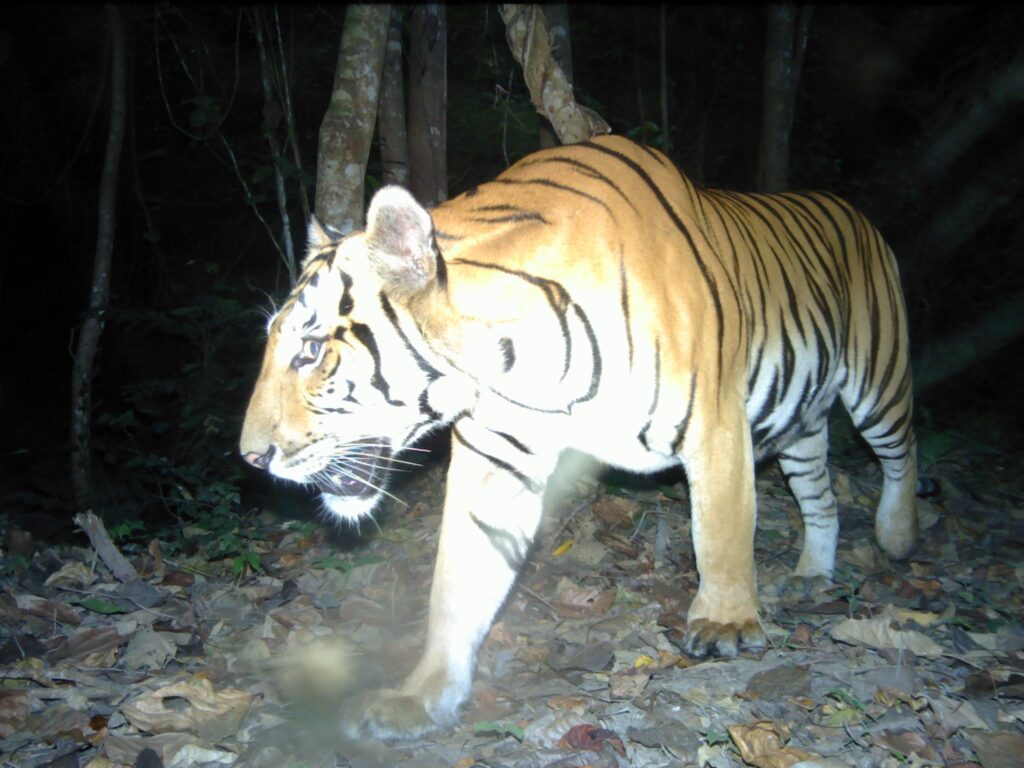 "These tigers are in a precarious situation. Sustained and stronger protection of this area from poaching activity of any kind is the key to ensuring these individuals live on, helping Thailand's tigers to rebound," continued Dr. Simcharoen.
In addition to Thailand, wild tiger populations are on the rise in several countries. Bhutan, China, Russia, Nepal, and India also report an increase of tigers in their regions.
Tiger populations have nearly doubled in Bhutan and Nepal.
In 2018, it was estimated that there were 235 wild tigers in Nepal, up from 121 in 2009. The nation's conservation success can be attributed to the country's political commitment and adoption of innovative tools and approaches in tiger conservation.
In the Russian province of Evreiskaya, species reintroduction efforts have proven successful. Tiger numbers in Evreiskaya have gone from zero to approximately 20 since the species was reintroduced seven years ago.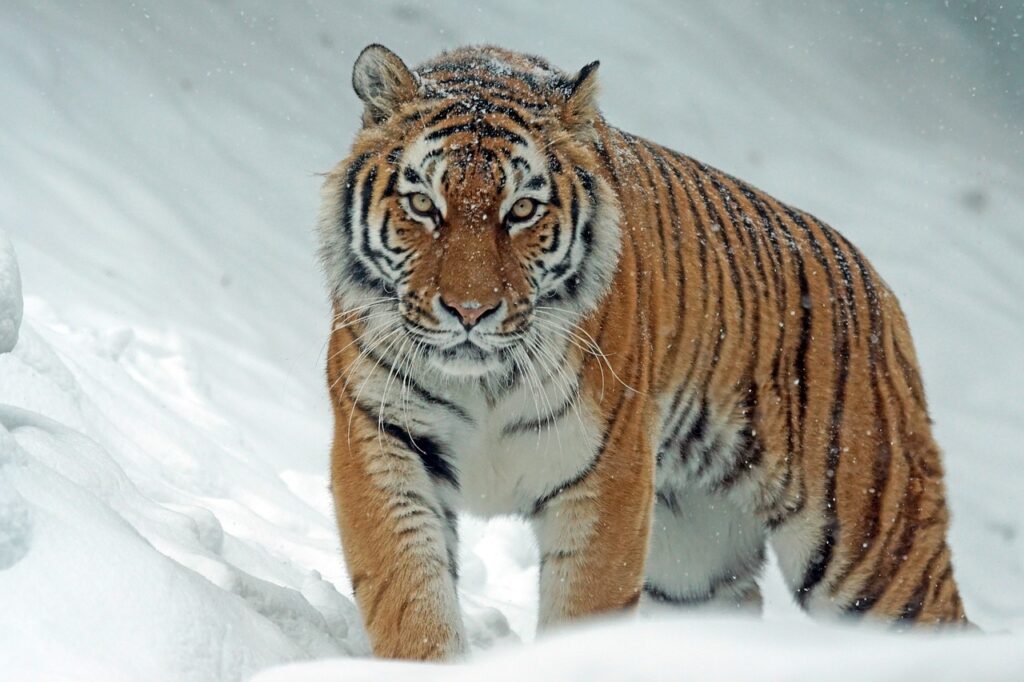 Home to the largest tiger population, India has seen the number of wild tigers more than double since 2006. In the country's last population estimate, India reported 2,967 wild tigers.
Together, the countries are working toward a common goal: TX2. The TX2 goal is an ambitious global commitment to double the world's wild tigers by 2022. Established at the St. Petersburg Summit in 2010, all 13 tiger range countries pledged to increase tiger conservation efforts and safeguard the iconic species. Globally, tiger populations have fallen from 100,000 a century ago to approximately 3,900 today.
"From an historic population low in 2010, tigers are finally making a remarkable comeback in much of South Asia, Russia and China – and that's great news for the other threatened species they share their home with, and also the millions of people dependent on these ecosystems," said Stuart Chapman, Leader of WWF's Tigers Alive Initiative. "These countries are leading the way in tiger recovery. The results speak for themselves. Sustaining and building on this remarkable success is the key to the future of living with tigers in a human dominated landscape."
The numbers provide new hope for the species. However, while the increase in wild tigers should be celebrated, tigers still face a variety of threats, including poaching and habitat destruction.
Ahead of Global Tiger Day, WWF has reported that the main threat to tigers in Southeast Asia are snares. The NGO estimates that 12.3 million snares threaten wildlife in protected areas in Vietnam, Cambodia, and Lao PDR. Since 2009, Belum-Temengor in Malaysia has sadly seen tiger populations decline 50 percent, mostly due to snaring.
"Snares are the principal threat to tigers in Southeast Asia, and a major contributor to the fact they are now presumed extinct in Cambodia, Lao PDR and Vietnam. Without strong action from governments, a snaring driven extinction wave could break across the region," said Chapman.
It is imperative to expand protected areas, strengthen legislation and enforcement, and adopt innovative conservation tools.
India's Ministry of Environment, Forest, and Climate Change announced that the nation is adopting Conservation Assured | Tiger Standards [CA | TS].
Launched in 2013, CA | TS is a conservation tool used to set best practices and standards to manage a target species. India is adopting the standards across all 50 of its Tiger Reserves. The reserves spread across 18 states and contain more than 70 percent of the global tiger population.
"CA|TS is an excellent diagnostic tool designed to help site-based tiger management and conservation to be effective and assist in identifying gaps, challenges and resources needed to catalyse the recovery of tigers," said Sugoto Roy, the Chair of CA | TS International Executive Committee.
CA | TS was developed in collaboration between tiger range governments, intergovernmental agencies, NGOs, and conservation organizations. Thus far, tigers are the only species selected for CA | TS. However, it will expand beyond tigers to other big cats and freshwater dolphins.
India is the first of the tiger range countries to adopt CA | TS nationally. Bangladesh, Bhutan, China, Malaysia, Nepal, and Russia have also begun implementing the standards.
"The countries that have still not adopted the CA | TS framework must be encouraged to do so, as this will assist in establishing a uniform and robust framework for the global tiger recovery programme," said Dr. Rajesh Gopal, Secretary-General of Global Tiger Forum.