Written by: Kimberly White
Chile has taken another step forward in their battle against plastic pollution. In April, the Plastics Pact network welcomed its first Latin American Plastics Pact: El Pacto Chileno de los Plásticos.
Within the past year, the Plastics Pact Network has seen the launch of the French National Pact on Plastics Packaging and the UK Plastic Pact. The Chilean Plastics Pact is the third national initiative to join the network.
"After the Chilean government took a leading role by being amongst the very first governments to sign the New Plastics Economy Global Commitment last October, we are looking forward to working together with the government and industry in Chile to drive real change towards a circular economy for plastics. The Ellen MacArthur Foundation welcomes the announcement of the Chilean Plastics Pact and is looking forward to a fruitful collaboration in its global Plastics Pact network," said Sander Defruyt, New Plastics Economy Lead, Ellen MacArthur Foundation.
The national initiative aims to bring local business, governments, and NGOs together to work towards a circular economy for plastics.
The vast majority of plastics are not recycled and can end up in landfills and the world's oceans. The United Nations reports that more than 8 million tonnes of plastic end up in the oceans annually, causing negative impacts on wildlife.
A 2016 report by the United Nations found that marine debris affects more than 800 animal species.
Australian scientists estimate that approximately 90% of seabirds have ingested plastic. They believe that 99% of seabirds will be affected by 2050.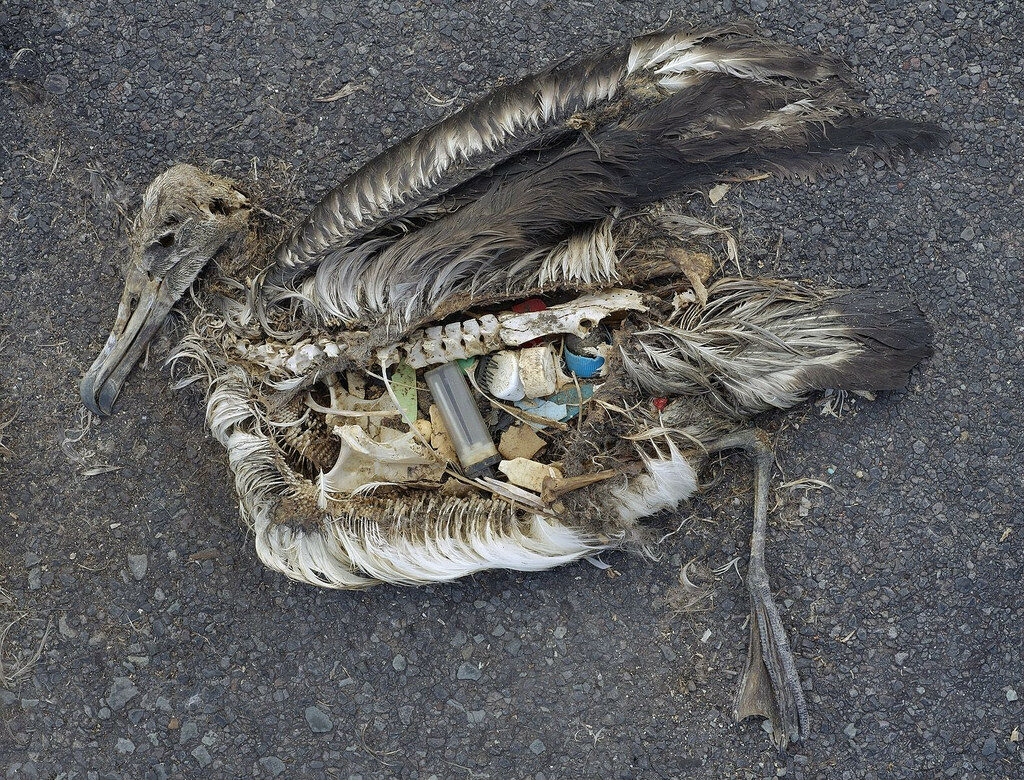 "One-third of global plastic production is non-recyclable and at least eight million tonnes of plastic flows unabated into our oceans and water bodies each year," Joyce Msuya, Acting Executive Director of UN Environment said. "It is ending up in the stomachs of birds, fish, whales, and in our soil and water. The world is choking on plastic and so too are our birds on which so much life on earth depends."
Last year, Chile became the first country in the Americas to ban plastic bags. Chile's Senate passed a bill that prohibited the use of plastic bags in stores.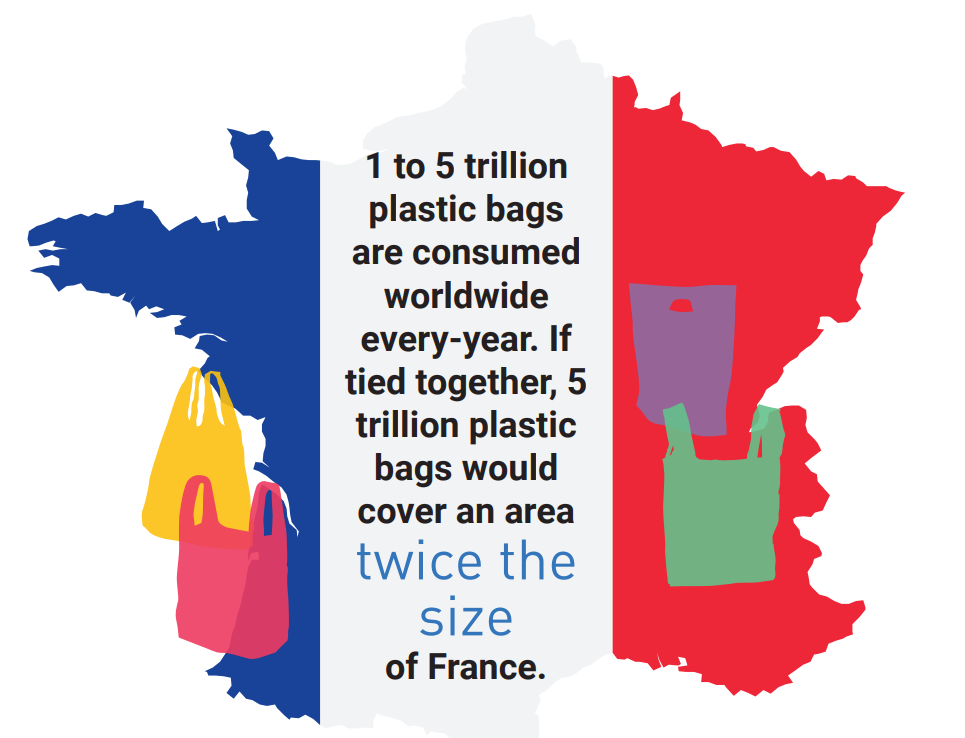 Additionally, the Ministry of Environment launched a website to help educate citizens about the new law and laud members of Congress who have steadily worked towards the measure over the past decade. On the website, the Ministry provides graphics for citizens to share on social media. One shocking statistic provided by the Ministry was that it takes only 1 minute for a plastic bag to be created for approximately 15 minutes of use and 400 years to degrade.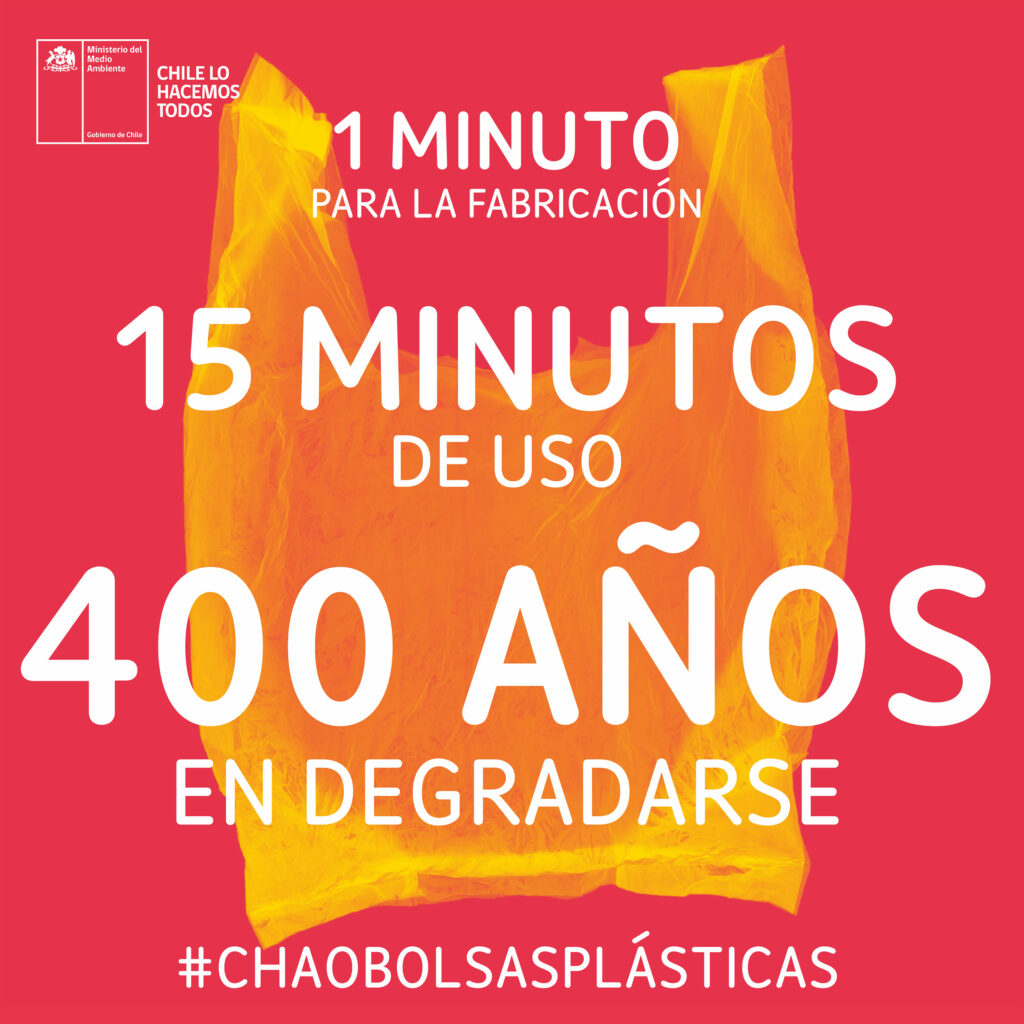 "It is estimated 8 millions tons of plastic reach to our ocean every year and 70% of it stays in the seabed, severely polluting our ecosystems. As a country, we took the first step by prohibiting the delivery of plastic bags in the market, but now we must go further, working with all the stakeholders to face this problem that affects the world and seeks solutions that allow to us live in a cleaner and more sustainable country," said Carolina Schmidt, Environmental Minister of Chile.
Exact targets for the Chilean Plastics Pact will be released in June 2019 and will be focused on the following areas:
Eliminate unnecessary and problematic single-use plastic packaging through redesign and innovation
Ensure all plastic packaging is reusable, recyclable, or compostable
Increase the reuse, collection, and recycling of plastic packaging
Increase recycled content in plastic packaging
"Plastics pollution is the result of a broken take, make, and dispose system. We need to change that system and to do that we need businesses, governments, organisations, and citizens around the world to work together. That is why we are delighted to welcome the Chilean Plastics Pact, led by Fundacion Chile, in our Plastics Pact global network, pioneering the efforts around a circular economy for plastics in Latin America. By empowering new levels of collaboration and innovation; we can rethink how we make, use, and reuse plastics, not only addressing urgent environmental issues but also realising massive economic opportunities," stated Luisa Santiago, Brazil Lead, Ellen MacArthur Foundation.
Initial signatories of the Chilean Plastics Pact include the Ministry of Environment, Ministry of Economy, the Climate Change Agency, Amcor, Nestlé, Unilever, The Coca-Cola Company, Soprole, Mall Plaza, Resiter, the Association of Municipalities for Environmental Sustainability, the Extended Producer Responsibility Organisation, and Plastic Oceans.
Header Image Credit: Government of Chile