Written by: Kimberly White
WildAid has announced an ambitious new plan to strengthen enforcement of 250 marine and coastal areas by 2025. These areas have been designated as protected but lack crucial support, thereby leaving local marine wildlife and coastal communities vulnerable to overexploitation.
The United Nations reports that less than 6% of the world's oceans are protected. Out of the protected areas, 60% lack the resources, training, and enforcement capabilities to protect the ecosystems and wildlife, and prevent overfishing or illegal fishing, sea turtle poaching, and mangrove destruction.
According to the United Nations Environment Programme, as much as 40% of the ocean is suffering from the overexploitation of marine species, loss of coastal habitats such as blue forests and climate change. Overfishing is one of the biggest threats to ocean health. WWF reports that 90% of the world's fish stocks are either fully fished or overfished.
"Unfortunately, the majority of ocean spaces that have been declared protected fall short of their true potential," says WildAid Marine Program Director Meaghan Brosnan. "Making the promise of marine protected areas real will help provide coastal income and jobs, rehabilitate marine wildlife and slow down the effects of climate change."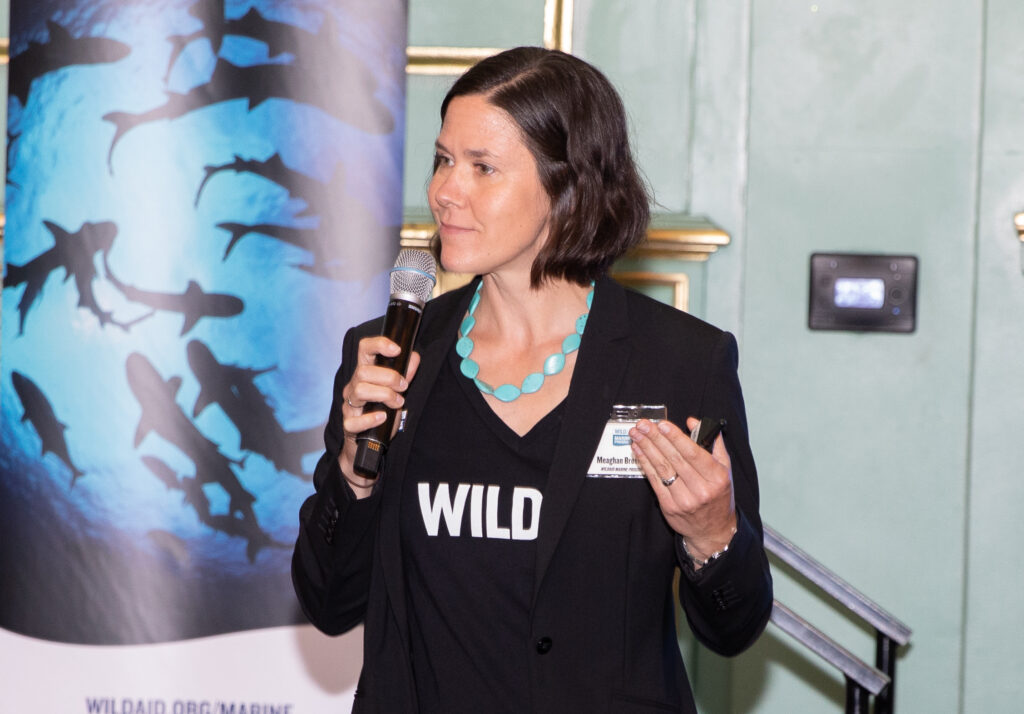 According to the International Union for the Conservation of Nature (IUCN), marine protected areas (MPAs) can play a key role in promoting climate resilience as part of an ecosystem approach to management. By protecting marine ecosystems, harmful impacts from non-climate stressors are reduced, allowing healthy resources to better withstand climate impacts.
Blue forest habitats such as mangrove forests, seagrass meadows, and saltwater marshes are becoming recognized as powerhouses for capturing and storing carbon. The carbon stored in these soils can be considerable and has remained trapped for centuries to millennia. For this reason, when these ecosystems are damaged, the carbon stored is released, resulting in emissions of carbon dioxide that contribute to climate change.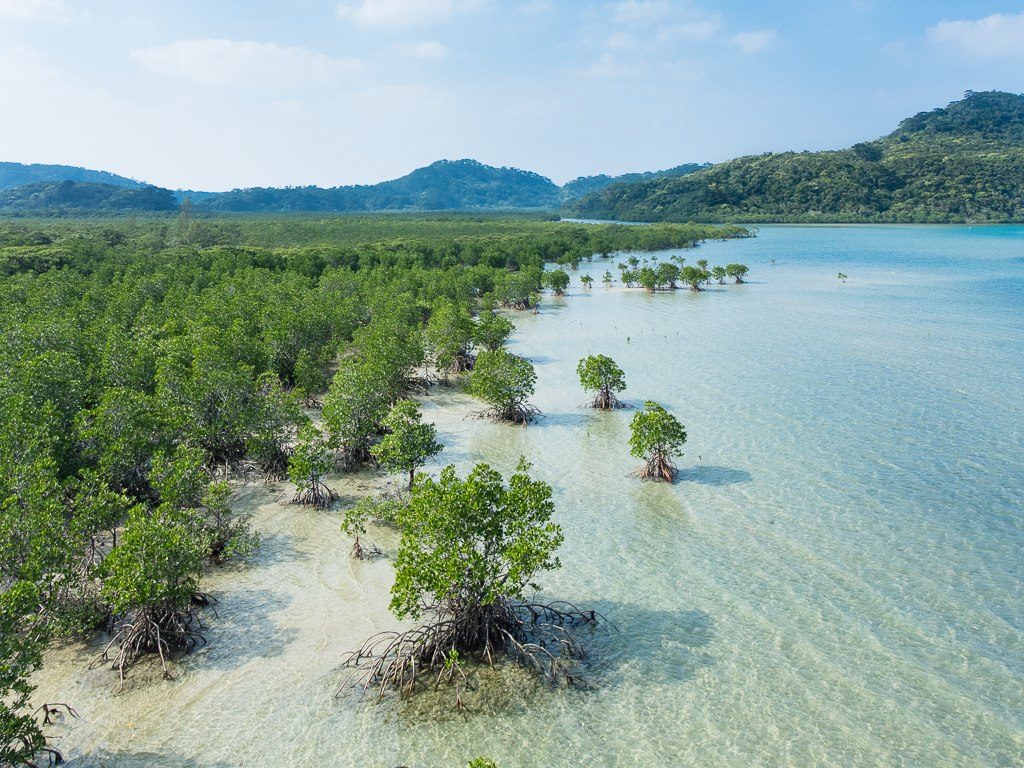 On June 18th, WildAid hosted a fundraiser at the San Francisco War Memorial to announce their new plan. The event featured a discussion with Brosnan, a Commander in the U.S. Coast Guard, a marine photography gallery collection by Kristin Hettermann of OCEANSCAPES Photography, recognition of the Jeremy Dossetter Living Ocean Fund, and a keynote speech by Dr. Sylvia Earle, Founder and CEO of Mission Blue.
In addition to her role as Founder and CEO of Mission Blue, Dr. Earle, also known as 'Her Deepness,' is a world-renowned oceanographer, author, National Geographic Explorer in Residence, and former Chief Scientist of NOAA.
"We are very excited to honor Jeremy's legacy at an event highlighting the heroic efforts to save the oceans through the identification and protection of marine areas. We are particularly thrilled to have Dr. Sylvia Earle as our featured speaker," says Dossetter, a WildAid board member and co-founder of the Jeremy Dossetter Living Ocean Fund.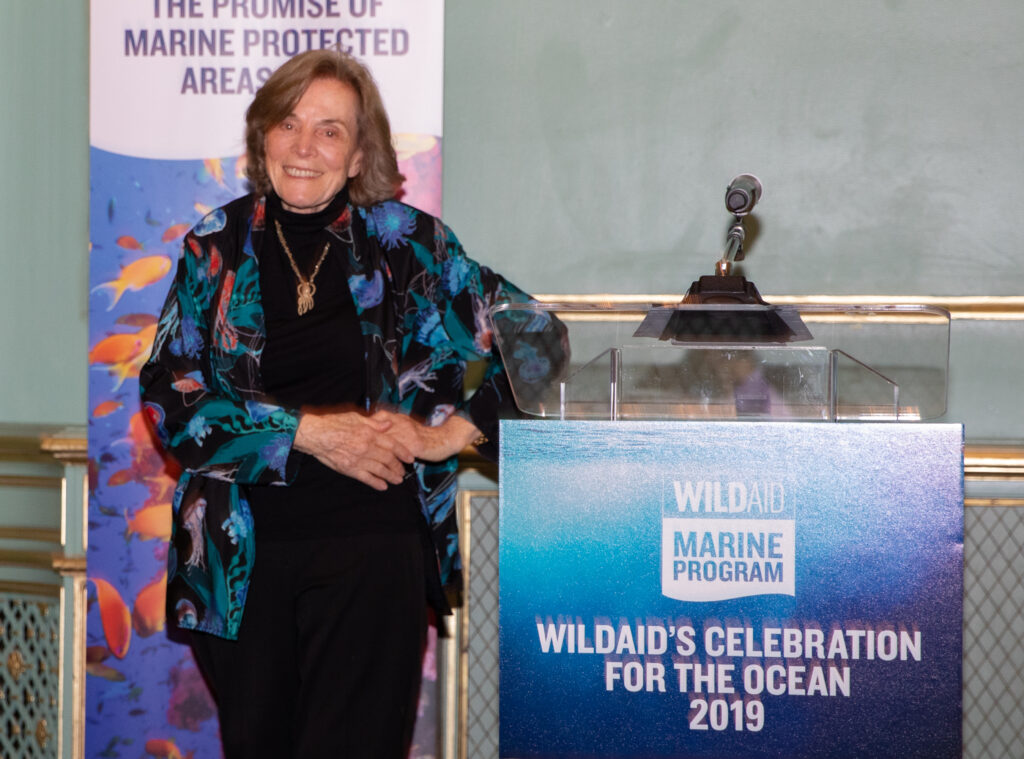 Through Mission Blue's Global Hope Spots, local communities are now working individually and collectively to advance ocean protection. Hope Spots directly support the UN Sustainable Development Goal target to conserve at least 10% of the ocean by 2020 as well as the ocean conservation community's recommended target of 30% by 2030.
"Collectively, well-enforced marine protected areas and hope spots will create a global wave of community support for ocean conservation," said Dr. Earle.
Currently, WildAid collaborates with local communities and governments in 54 marine sites, including the Galapagos Islands, Gabon's network of MPAs, and Tanzania's Pemba Channel Conservation Area. The organization's latest plan targets new areas for protection such as Chile's Rapa Nui Marine Reserve, as well as its coastal fisheries, the Dominican Republic's Arrecifes del Sureste marine protected area and Cuba's network of over 100 marine protected areas.
At the fundraiser, Brosnan highlighted WildAid's systems-based approach to protection. Each marine protected area or hope spot participates in WildAid's six-step approach, called the BLUEprint for MPA Success. Local rangers and communities benefit from a detailed multi-year plan to stop illegal fishing and poaching, identify the right local enforcement techniques and technologies, and develop leadership skills.
WildAid's experience in creating effective enforcement is unparalleled. When the organization started working in the Galapagos Marine Reserve in Ecuador, shark finning was rampant with 12,000 sharks being finned per year. Rangers were limited to one, small inoperable vessel to patrol an area the size of New York state.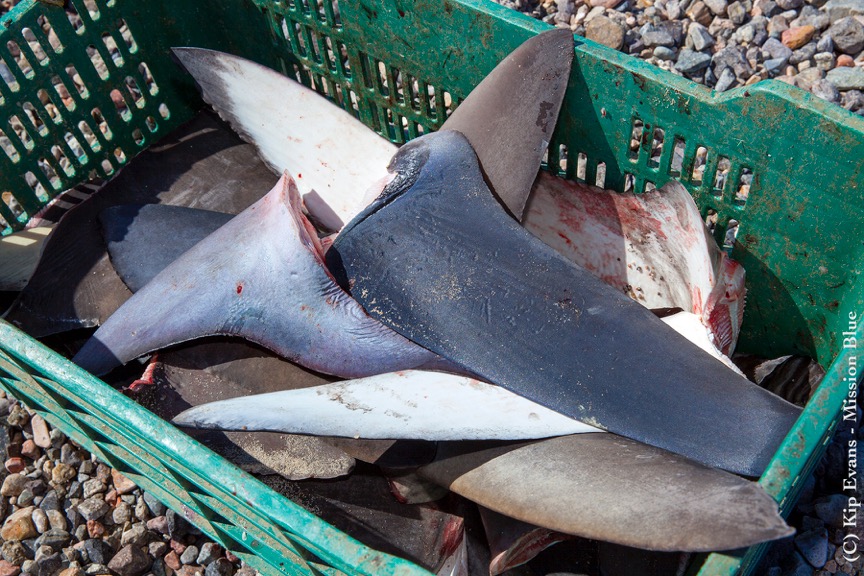 Now, shark finning within the reserve has been eliminated; the reserve boasts the densest population of sharks in the world; rangers have a fleet of eight patrol vessels, a patrol plane, and satellite vessel monitoring; and enforcement authorities are now able to share their expertise across the region.
In addition to WildAid's success in effective enforcement, the San Francisco-based non-profit has catalyzed change in consumer behavior.
WildAid conducted a series of campaigns aiming to reduce shark fin consumption. A 2016 survey of Chinese residents found that 93% of respondents had not consumed shark fin in the previous six years- approximately 80% of those surveyed had seen the campaign messages. China has seen an 80% decrease in shark fin consumption.
To raise awareness of manta rays, WildAid launched a campaign to highlight the beauty of manta rays and to alert consumers to the potential health risk associated with consuming their gill plates. Between 2010 and 2013 nearly 150,000 manta rays were killed annually. In 2016, WildAid conducted an additional survey and found that 97% of participants are willing to stop purchasing and consuming manta ray gill plates.