Written by: Kimberly White
Amazon has announced a new plan to aid in the battle against the climate crisis. Prior to the UN Climate Action Summit in September, Amazon CEO Jeff Bezos unveiled the global shopping giant's ambitious new goal- to become carbon neutral by 2040.
Bezos revealed that the commitment is part of a larger initiative dubbed The Climate Pledge. On September 19th, Amazon and Global Optimism announced The Climate Pledge, a commitment to meet the Paris Climate Accord a decade ahead of schedule.
The Pledge challenges companies to be carbon neutral across their businesses by 2040, ten years ahead of the Paris Climate Accord's goal of 2050.
"We're done being in the middle of the herd on this issue—we've decided to use our size and scale to make a difference," said Jeff Bezos, Amazon founder and CEO. "If a company with as much physical infrastructure as Amazon—which delivers more than 10 billion items a year—can meet the Paris Agreement 10 years early, then any company can. I've been talking with other CEOs of global companies, and I'm finding a lot of interest in joining the pledge. Large companies signing The Climate Pledge will send an important signal to the market that it's time to invest in the products and services the signatories will need to meet their commitments."
By signing The Climate Pledge, companies agree to:
Measuring and reporting greenhouse gas emissions regularly;
Implementing decarbonization strategies aligned with the Paris Agreement through real business changes and innovations, including efficiency improvements, renewable energy, reduction of materials, and other carbon emission elimination strategies;
Neutralizing any remaining emissions with offsets to achieve net-zero annual carbon emissions by 2040.
"Bold steps by big companies will make a huge difference in the development of new technologies and industries to support a low carbon economy. With this step, Amazon also helps many other companies to accelerate their own decarbonization. If Amazon can set ambitious goals like this and make significant changes at their scale, we think many more companies should be able to do the same and will accept the challenge. We are excited to have others join," stated Christiana Figueres, former UN Executive Secretary of the United Nations Framework Convention on Climate Change (UNFCCC) and founding partner of Global Optimism.
To aid in the company's journey to carbon neutrality, Amazon is building on its existing renewable energy commitment. Amazon pledges to reach 80% renewable energy by 2024 and 100% renewable energy by 2030.
Amazon will also purchase 100,000 electric delivery vehicles from Rivian, a Michigan-based producer of emissions-free electric vehicles. Customers will begin seeing Amazon's newly electrified fleet in 2021. By 2030, Amazon expects all 100,000 vehicles to be delivering packages, resulting in a savings of 4 million metric tons of carbon per year.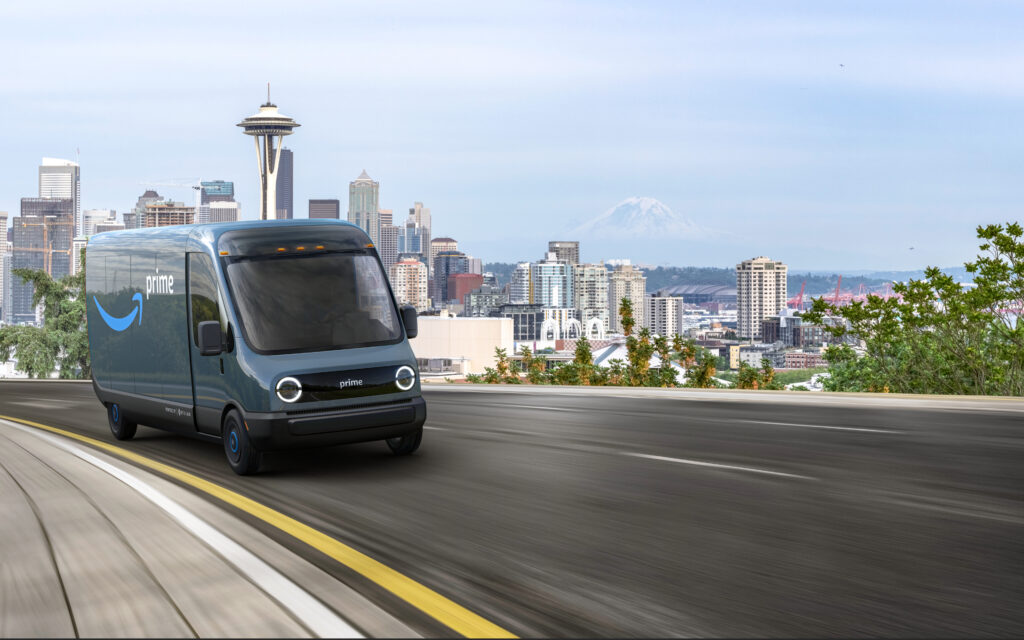 Additionally, Amazon is partnering up with The Nature Conservancy to scale up natural climate solutions. The two organizations will work together to identify, design, and implement natural climate solutions. The organizations' efforts will be supported by the newly launched Right Now Climate Fund.
By launching the Right Now Climate Fund, Amazon has committed $100 million to restore and protect forests, wetlands, and peatlands around the world in partnership with The Nature Conservancy.
Natural climate solutions are powerful climate mitigation tools. Research has shown that living ecosystems such as forests, mangroves, swamps, and seabeds can absorb massive quantities of carbon in the air and successfully sequester it.
Stopping deforestation and implementing afforestation efforts could provide up to 30% of the climate solution. The IPCC estimates that new forests "could store on average an extra 57 billion tonnes of carbon by the end of the century."
However, it is important to acknowledge that while natural climate solutions are powerful mitigation tools, they are not a substitute for leaving fossil fuels in the ground.
"The business community has a crucial role to play in shaping a sustainable future for people and our planet. The science is clear: healthy forests, grasslands, and wetlands are some of the most effective tools we have to address climate change—but we must act now to take natural climate solutions to scale," said Sally Jewell, interim CEO, The Nature Conservancy. "Amazon is recognized as an innovator that drives real change. A commitment of this size is an exciting opportunity, with the potential to drive transformational change. We applaud Amazon's Climate Pledge and their aggressive ambition to achieve net-zero carbon emissions by 2040 and look forward to our high-impact collaboration."