Written by: Kimberly White
Dunkin' is going beyond their traditional breakfast options. The fast-food giant has teamed up with Beyond Meat to offer a new plant-based sausage breakfast sandwich.
The Beyond Sausage Breakfast Sandwich has officially made its debut in the Big Apple. Dunkin' restaurants in Manhattan began offering the new plant-based option on July 24th. A nationwide rollout is expected and will be announced at a later date. 
Similar to other Beyond Meat products, the sausage patty offers the same taste and texture expected in a regular Dunkin' breakfast sandwich. The patty is paired with an English muffin, egg, and American cheese. Additionally, it offers 10 grams of plant-based protein.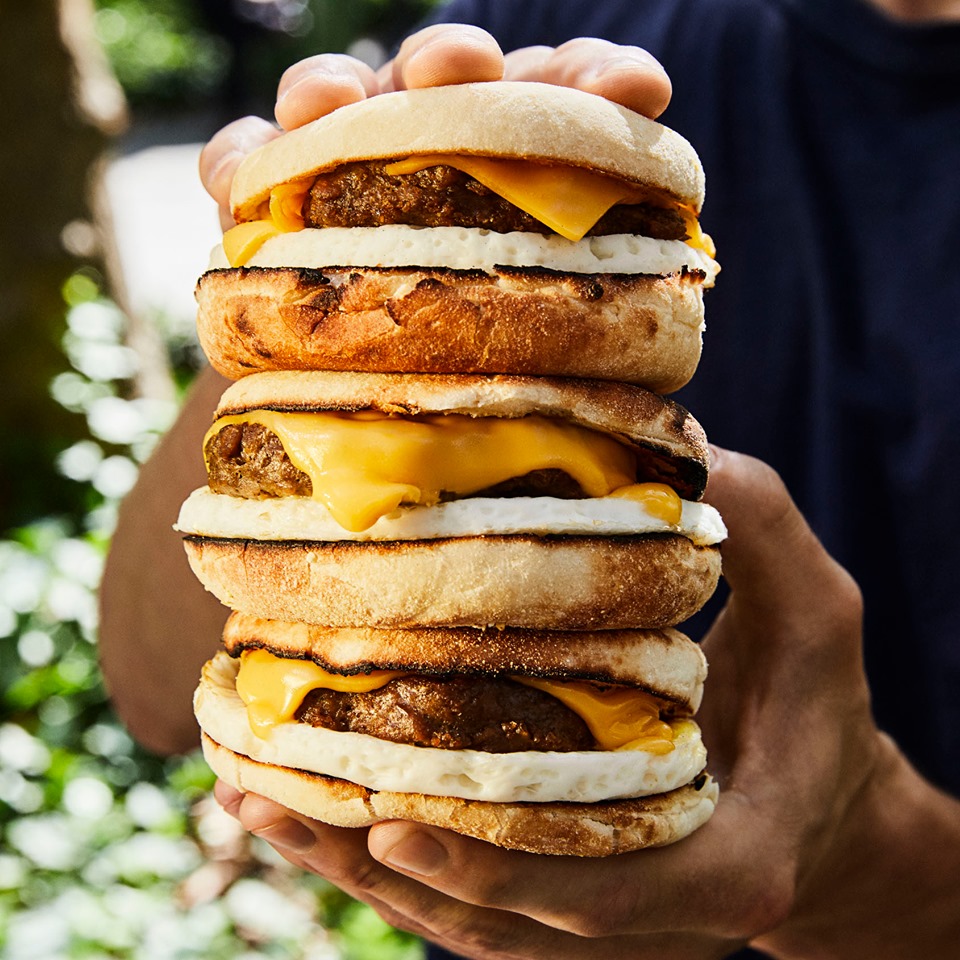 "Dunkin' is truly an iconic brand and part of the fabric of so many communities. Partnering with them as the first U.S. restaurant chain to serve Beyond Breakfast Sausage represents not only an exciting moment for both of our companies, but a big step forward in making plant-based meat accessible and easy to enjoy, even while on-the-go. I look forward to seeing consumer reactions to the product offering and partnership," said Ethan Brown, Founder and CEO of Beyond Meat.
Dunkin' has joined a growing number of restaurant chains that are adding plant-based meat options to their menus. Del Taco, Carl's Jr, Burger King, White Castle, and Tim Hortons have all made headlines recently for their new plant-based offerings. 
"Beyond Meat has earned the national spotlight for its innovative products and for creating incredible awareness and excitement for the benefits of plant-based meat. Dunkin' has always stood apart for offering new and exciting choices to meet the needs of our on-the-go guests, and we are proud to collaborate with this industry leader to become the first U.S. restaurant chain to serve a Beyond Breakfast Sausage option," said David Hoffmann, Dunkin' Brands Chief Executive Officer and President.
Meat substitutes are becoming increasingly popular with consumers. The market for meat substitutes was estimated to be $4.63 billion in 2018 and is expected to climb to $6.43 billion by 2023.
Beyond Meat went public earlier this year and has been very successful so far. Initially trading at $25, Beyond Meat's stock has since risen more than 700%. As of July 26th, 2019, the stock is $234.90 per share. The company is worth more than $14 billion.