Written by: Kimberly White
McDonald's and Beyond Meat have teamed up to bring a new plant-based burger to North America. Announced in September, McDonald's is conducting a 12-week test of their new plant-based burger called the P.L.T. The P.L.T., which stands for plant, lettuce, tomato, has been designed to ensure that customers who opt for plant-based food can still get the iconic taste McDonald's is known for.
"McDonald's has a proud legacy of fun, delicious and craveable food—and now, we're extending that to a test of a juicy, plant-based burger," said Ann Wahlgren, McDonald's Vice President of Global Menu Strategy. "We've been working on our recipe and now we're ready to hear feedback from our customers."
For an added benefit, McDonald's announced that the new plant-based patty is made with no artificial colors, artificial flavors, or artificial preservatives.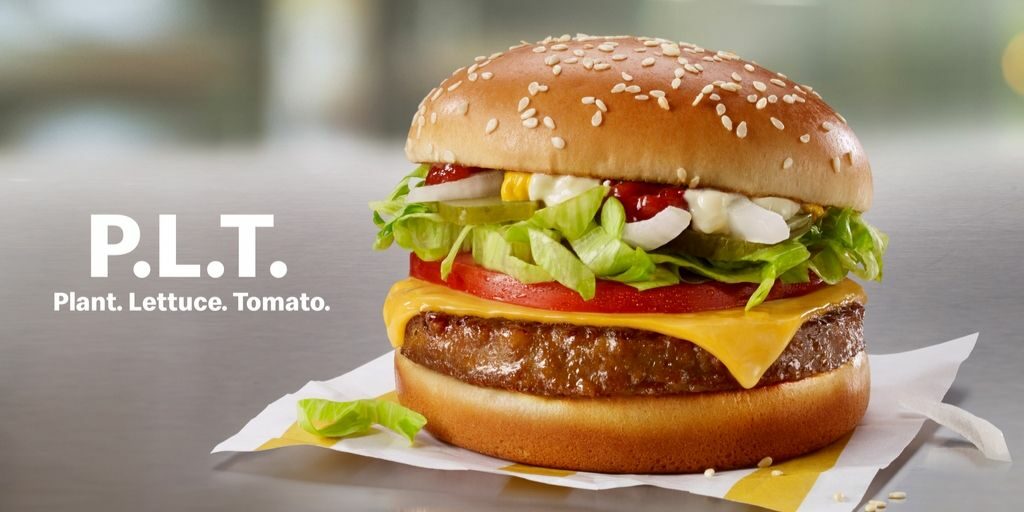 The 12-week test will take place in 28 restaurants in Southwestern Ontario, Canada. The limited release of the P.L.T. marks McDonald's first vegan offering in North America. However, the P.L.T. isn't McDonald's first venture into vegan dining. McDonald's restaurants in the United Kingdom offer vegan Happy Meals. Additionally, McDonald's in Germany and Finland have launched vegan burgers in partnership with Nestle.
"During this test, we're excited to hear what customers love about the P.L.T. to help our global markets better understand what's best for their customers," said Wahlgren. "This test allows us to learn more about real-world implications of serving the P.L.T., including customer demand and impact on restaurant operations."
Plant-based meat alternatives are becoming increasingly popular with consumers. The market for meat substitutes was estimated to be $4.63 billion in 2018 and is expected to climb to $6.43 billion by 2023.
McDonald's has joined a growing number of restaurant chains that are adding plant-based meat options to their menus. As demand continues to grow, several fast-food chains have begun offering plant-based meat alternatives. Del Taco, Carl's Jr, Burger King, White Castle, and Dunkin' have all jumped into the plant-based meat market as popularity among consumers increases, bringing more vegetarians, vegans, and flexitarians into their restaurants.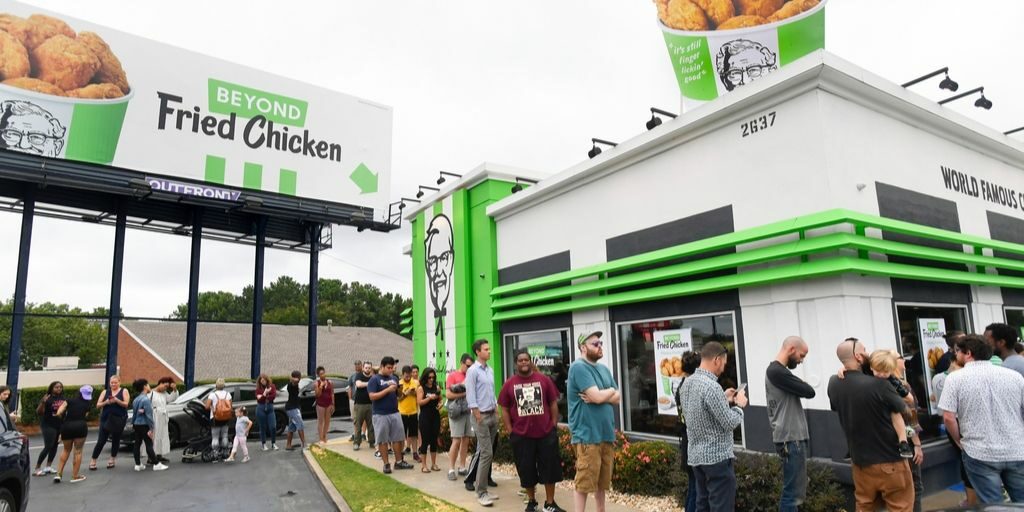 In August 2019, Kentucky Fried Chicken (KFC) became the first national fast-food chain to offer plant-based chicken in the United States. Partnering with Beyond Meat, KFC tested 'Beyond Fried Chicken' at one location in Atlanta. The new product exceeded KFC's expectations and sold out within five hours. According to KFC, the restaurant sold as many plant-based chicken wings and nuggets in one day as they would their traditional popcorn chicken in a week.