Written by: Kimberly White 
Impossible Food fans in the United States will soon be able to go to any Burger King to find the Impossible Whopper. The Impossible Whopper makes Burger King the first coast-to-coast quick-service restaurant to serve the award-winning, plant-based meat from Impossible Foods. 
The fast-food giant initially began testing the plant-based version of the Whopper in restaurants in the St. Louis, Missouri area in April, followed by a few select markets. According to a spokesperson for Burger King's parent company, Restaurant Brands International, the test in Missouri "went exceedingly well" and the company planned to expand into Burger King's 7,300 U.S. locations by the end of 2019. Now, Burger King has announced that the Impossible Whopper is set for a national rollout on August 8th.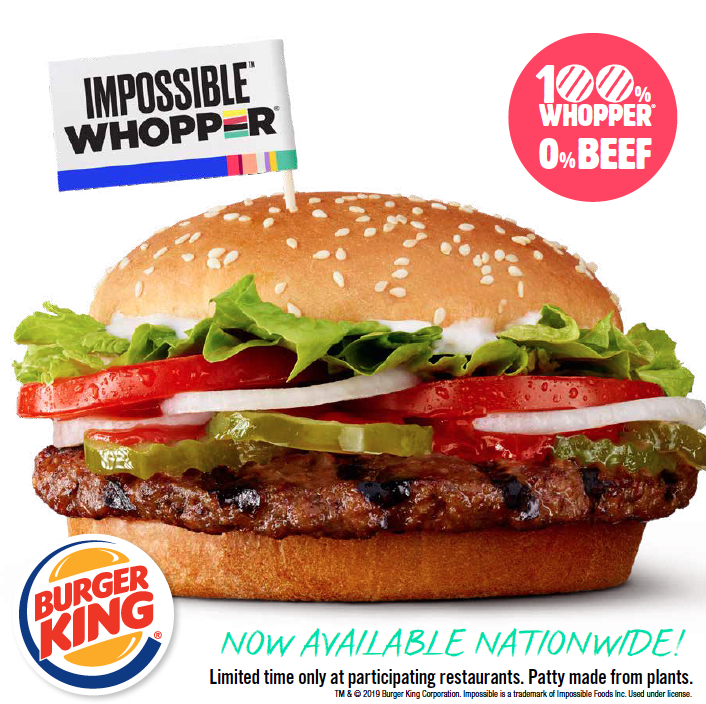 Restaurants offering the Impossible Whopper received more traffic than other Burger King restaurants, attracting customers that haven't been to a Burger King in a while or haven't been to one at all. President of Burger King North America, Chris Finazzo stated, "It's driven new guests into the restaurant. We're really excited to be able to attract that customer."
For Burger King, the plant-based Whopper is an opportunity to reach flexitarians and vegetarians. For flexitarians, Burger King is offering a promotional taste test to compare the traditional Whopper and the Impossible Whopper. Those interested in participating can find the deal through DoorDash and the Burger King app from August 8th through September 1st. 
Meat substitutes are becoming increasingly popular with consumers. The market for meat substitutes was estimated to be $4.63 billion in 2018 and is expected to climb to $6.43 billion by 2023.
A growing number of fast-food chains are offering plant-based options to meet growing demand. Del Taco, Carl's Jr, White Castle, Tim Hortons, and Dunkin' have all begun promoting new plant-based meat offerings. 
White Castle teamed up with Impossible Foods to debut the Impossible Slider in April 2018. The duo tested the slider in 140 White Castle locations throughout New York, New Jersey, and Chicagoland. However, similar to Burger King's Impossible Whopper, the Impossible Slider quickly exceeded expectation and was rolled out to all White Castle restaurants by September 2018.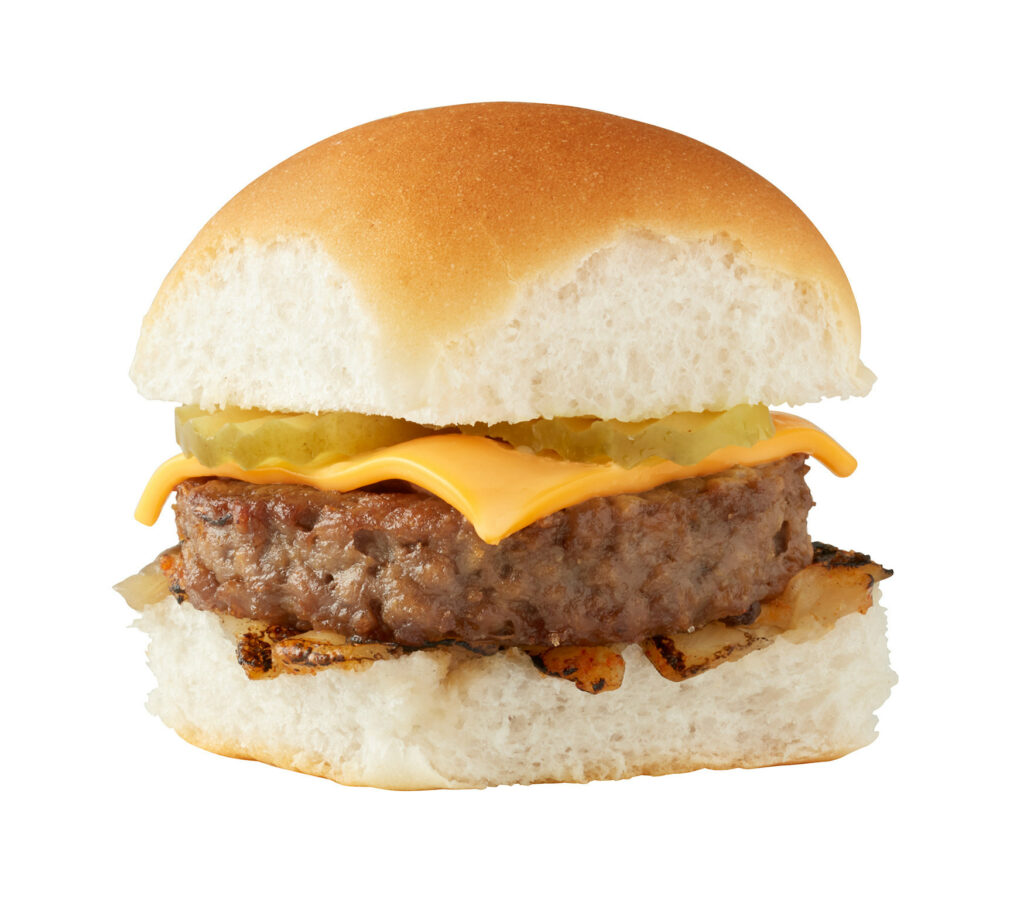 Impossible Foods currently serves its products in 10,000 restaurants worldwide. The company is taking its next big step in September and will be releasing a version of the Impossible Burger in grocery stores. 
Header Image Credit: Burger King